Crypto gets a Thumbs-Down from Government | TechTree.com
Crypto gets a Thumbs-Down from Government
India's central bank wants to ban cryptocurrencies but the government holds the view that a coordinated global effort is needed to make such a move effective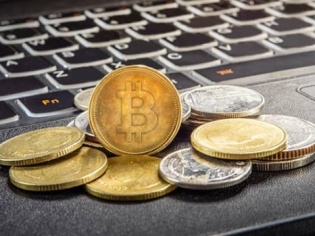 Most of us are aware of the Reserve Bank of India's (RBI) distrust of cryptocurrencies but now the Federal Government is also coming out in support of banning digital currencies though it does believe that such a move would be effective only if there is a global consensus around it.
Finance Minister Nirmala Sitharaman told the Parliament that the RBI has expressed serious concern over the destabilizing effects of crypto currencies on monetary and fiscal stability of the country and suggested framing legislation to govern the sector. This leaves a bigger question mark on the virtual digital asset in a country that boasts the second largest internet market.
However, there's still no clarity
She said RBI believes that crypto currency should be prohibited but underscored the fact that formulating legislation for regulating or banning crypto would require sufficient collaboration across the global level. Sitharaman's comments came in response to a series of questions asked by members in the Lok Sabha on the opening day of the Monsoon Session.
"Cryptocurrencies are by definition borderless and require international collaboration to prevent regulatory arbitrage. Therefore any legislation for regulation or for banning can be effective only after significant international collaboration on evaluation of the risks and benefits and evolution of common taxonomy and standards," she said.
Readers may recall that the Financial Stability Board comprising regulators, treasury officials and central bankers from the G-20 economies had proposed robust global rules to govern the cryptocurrency universe. The Board said crypto assets were being used for speculative purposes and did not operate in a regulation-free space.
One step forward, two steps back
Earlier this year, India had moved to tax transactions and profits on crypto trading, a step that was then perceived as an effort by the government and the RBI to embrace the digital currency and its backend technologies. However, banks have not been in sync with the industry players with their comments often suggesting that the crypto world cannot be free for all.
On the one hand the RBI has nudged banks to stay away from engaging with crypto platforms in India while on the other there was also reportedly some informal pressure that resulted in platforms like Coinbase halting crypto trading in the country. And sentiment went further south when the Internet and Mobile Association of India (IMAI) went from proponent to opponent status on cryptocurrency claiming that regulatory uncertainty was the reason for its shift.
RBI has held steady though
However, all things considered, the RBI's perspective on cryptocurrency has been steady for a long time. Earlier this year, its deputy governor T Rabi Sankar had linked crypto to a Ponzi scheme claiming that they were developed specifically to bypass the regulated financial system and was not backed by any actual cash flow.
Even the Finance Minister sought to remind members in Parliament that RBI had been issuing cautionary notes urging holders and traders to play safe ever since December of 2013 - a period when the current government was not even in power. RBI had also advised its regulated entities to carry out customer due diligence processes for such transactions in May last year.
The question is where this uncertainty leaves enterprises that seem to be swearing by virtual currencies as they seek to build an entrepreneurial ecosystem edging beyond the traditional paper currencies.
TAGS: RBI, Cryptocurrencies