MeitY Questions Duties on Smartphone Components | TechTree.com
MeitY Questions Duties on Smartphone Components
This comes at a time when the government is pursuing duty evasion cases against some Chinese phone makers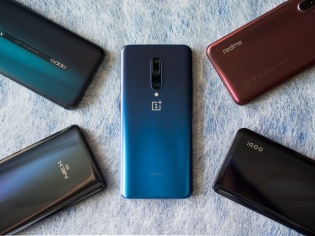 Chinese smartphone makers were once again in the eye of a storm over duty evasions that led to raids by officials from the Enforcement Directorate (ED). The two rounds of raids involved Xiaomi and Vivo and their distributors across the country. In April, the agency had attached more than Rs.5,500 crore in bank deposits over FEMA violations while the second raid was on Vivo earlier this month.
A report published in the Economic Times quotes a letter sent by the Ministry of Electronics and Information Technology (MeitY) earlier in March that had apparently highlighted some dichotomy on the validity of customs duty levied on some key components of smartphones such as the touch panel and the covering glass.
This needs to be fixed, and fast
Officials are now claiming that the divergent views expressed by the MeitY and the Department of Revenue could be at the bottom of the duty evasion notices issued by the Directorate of Revenue Intelligence (DRI) on the smartphone brands Oppo and Vivo, though it has also been argued that its impact isn't limited to Chinese brands only.
Some experts are now claiming that the question of duties levied on key components could be a dampener for India's stated motive of becoming a manufacturing hub for smartphones. Given that views of two nodal ministries are divergent on this matter, it may be a good idea to resolve the issue at the earliest as smartphones were among the first products that received approvals under the government's much-hyped production-linked incentive or PLI scheme.
In fact, now some industry associations representing the smartphone companies have taken up the matter, basing its comments on the MeitY note to the Department of Revenue. Reports suggest that the associations have directly approached the PMO as well as the IT Ministry last month where they described the additional duty as a probable death-knell for the industry.
The association also warned that such random duty hikes (demands) could soon be made on other companies involved in the manufacture of electronics gadgets in India. They claim that the matter, if unresolved, could drill a huge hole worth over Rs.20,000 crore to the industry besides denting India's developing image as a manufacturing hub for electronics goods.
Readers would recall that the ED's investigations into Vivo was based on an FIR lodged by the Delhi Police against a Jammu and Kashmir-based distributor for allegedly forging documents of some Chinese nationals. The officials claimed that via this falsification, the company was making massive remittances back home through exaggerated expenses on consultancy and software services to evade taxes on revenues made in India.
Several central agencies such as the ED and the Income Tax Department have been reviewing the financial documents of Chinese telecom and fintech companies over the past couple of years with the crackdown intensifying post the Galwan clash between the forces of the two countries in the summer of 2020.
TAGS: Vivo, OPPO, Xiaomi, customs duty, MeitY