Govt. Raids Vivo over Money Laundering Charges | TechTree.com
Govt. Raids Vivo over Money Laundering Charges
This is the second Chinese company that has faced raids by the Enforcement Directorate over foreign exchange mismanagement charges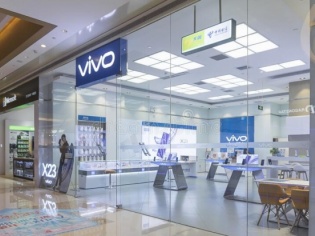 The Enforcement Directorate (ED) has conducted simultaneous searches at over 44 locations in the country in connection with a money laundering case registered against Chinese smartphone maker Vivo. The case was registered in Meerut and the searches spread across multiple states including Uttar Pradesh, Madhya Pradesh, Bihar and some southern states.
The case is also based on an FIR filed by the Delhi Police Economic Offenses wing against a Vivo distributor in Kashmir last month for allegedly forging proof of identity documents of two of its Chinese shareholders. The police suspect that the forgery of the documents were done with a view to laundering funds using shell companies in India.
Media reports indicated that the ED could start summoning company executives for questioning and gathering of evidence. Last month, media reports said Delhi Police was probing a distributor of Vivo in the union territories of Jammu and Kashmir. The company was called Grand Prospect International Communications and the probe found some forged documents.
India's enhanced scrutiny of Chinese companies began after the border classes at Galvan Valley in 2020. Earlier, ED had reported seizing assets worth over Rs.5,500 crore from Xiaomi and accused it of making illegal payments to parties overseas and calling it royalty payments. In response to a petition, the Karnataka High Court directed the competent authority to decide on it within the next sixty days and gave an interim stay on the ED seizure order.
In 2020, the Meerut police had registered a case against Vivo after it found that 13,500 phones manufactured by the company had the same IMEI (International Mobile Equipment Identity) number. The IMEI is a unique 15-digit code used to identify smartphones. In 2017, TRAI ordered that all smartphone makers should give devices a unique IMEI or face a three-year jail term in case of non-compliance.
Vivo is among the top five smartphone sellers in India. Over the first quarter of 2022, the company boasted a 15 per cent market share thus putting it in fourth spot, behind Xiaomi, Samsung and Realme. According to Counterpoint Research data, Vivo was the top 5G-enabled smartphone maker in the mid-segment (Rs10,000-Rs 20,000) in Q1 2022.