Did Xiaomi Turn a SmartPhone into a Full Camera? | TechTree.com
Did Xiaomi Turn a SmartPhone into a Full Camera?
From smartphone with camera, the story may change to Smart Camera with a phone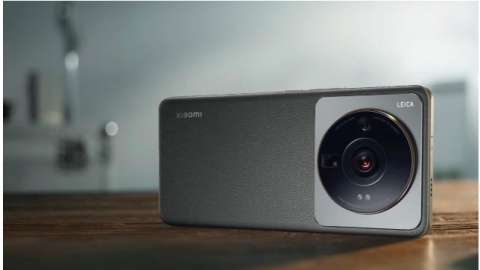 Xiaomi came out with a smartphone that had a limited release in China. And it is quite obvious from the design language as to what the company's message is. Here's a smart camera that will fulfill all your photography needs and while at it, you may as well make calls or answer Whatsapp messages and check work emails.
More than a third of the device's posterior carries a dome that has several cameras and possibly one of the biggest sensors ever seen on a smartphone. The one-inch sensor covered by Leica glass is quite monstrous. By using lenses designed by the Leica brand, the phone might actually be able to make the most of its sensors.
But, that's not all. The smartphone includes a wide range of cameras including some that have quite sophisticated lens designs. Of course, since the device has only been released in China, the rest of the world can only see some visuals that Xiaomi itself has with the tech journalists shared via its media department.
Of course, the company claims the moon and the stars. They say the lens designs improve photo quality. Sample two of their promises:
The Xiaomi 12S Ultra primary camera adopts an 8P aspheric lens, in order to address common photography issues such as flare, ghosting, and chromatic aberration, the camera module of Xiaomi 12S Ultra also adds anti-glare lens coating, lens edge ink coating, cyclic olefin copolymer material, and infrared light filter with spin coating technology. Together, these features offer a clearer overall picture that is consistent across the lens.
In addition to the advanced optical design, Xiaomi 12S Series "co-engineered with Leica" also utilizes Leica imaging profiles, inheriting Leica's century-old image aesthetic and reproducing Leica's tone and aesthetics with the aid of cutting-edge algorithms. For the end user, this means access to two photographic styles: The "Leica Authentic Look" and "Leica Vibrant Look", both offering enhanced creative freedom to the photographer.
What they do not tell us is that the technology has been pretty common on most compact cameras since 2005 and that some filters, that have been around since 2009, got added now to the device. Having said so, the cameras appear impressive, especially getting the Sony IMX989 1-inch sensors into the device.
If nothing else, just this act proves the commitment of Xiaomi to toggle the future by making smart cameras that can also be used as a phone!
TAGS: Xiaomi, Xiaomi 12S