It's Going to Rain Apple Products this Winter | TechTree.com
It's Going to Rain Apple Products this Winter
And this could potentially include four iPhones, a set of iPads, some Apple Watches, some upgraded MacBooks and possibly a new HomePod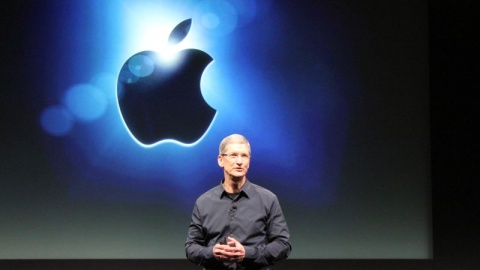 Anything that Apple does, makes news. And when it doesn't do anything and maintains a stoic silence about the future, there's even more noise out there. And according to one such noise, customers should brace themselves for a deluge of products from the tech giant this fall.
If Mark Gurman of Bloomberg is to be believed, Apple could be coming out with four new iPhones, a couple of iPads, three new Apple Watches, a bunch of MacBooks that get M3 and M2 chip upgrades, a new set of Airpods Pro and a new HomePod. Makes it quite the bouquet of offerings that every Apple fanboy could dream of.
He says Apple's WWDC earlier this month saw several announcements though what was more interesting about them was how the stage appears to be set for the company to launch its next slew of devices. Gurman said he was told that "Apple was set to embark on one of its most ambitious periods of new products in its history."
Here's what we can expect
For starters, Apple did announce two new Macs with its M2 flagship processor, one which can safely be expected in some other devices too, such as the Macbook Minis as well as the 16-inch MacBook Pros. These could also find their way into Apple's long-awaited mixed reality headset, but what's overwhelming is Gurman now insists that an M3 processor could be in the works.
On the smartphone front, we know the iPhone 14 is all set to arrive in September but Gurnam does a round-up of sorts by suggesting that only the Pro and Pro Max models could get the more powerful A16 chip and the 48MP camera and support for always-on display. We have already heard rumors of a pill-shaped notch in the notch to facilitate Face ID in addition to a hole-punch style selfie snapper.
He believes that the standard iPhone 14 could be powered by the A15 chip that we already saw in the existing version though a 6.7-inch screen variant could replace the Mini model. Coming to the iPads, the report says Apple will bring M2-powered 11-inch and 12.9 inch variants besides a larger tablet in the 14 to 15 inch screen size.
Apple is also expected to launch three Apple Watch models that includes the standard Watch Series 8, a new SE series and a more rugged one geared for extreme sports. Gurman says the S8 chip would be common to the Series 8 and provide the same levels of performance as its predecessors the S7 and S6 microprocessors. However, an upgraded version of the Watch could come in 2023, when Apple may discontinue the Series 3 in favor of the new SE.
And finally, the company could roll out an upgraded HomePod early next year that could be the same size as its predecessor released in 2018 but might sport the S8 microprocessor with a refreshed display and possible multi-touch functionality. As for the Airpods, Gurman predicted a new chip and improved sound quality in the new device.
TAGS: Apple, iPad 14, Apple MacBook, MacBook, AirPods, Apple Watch, Apple Watch Series 8