PayPal to finally allow users to move their cryptocurrencies to other wallets | TechTree.com
PayPal to finally allow users to move their cryptocurrencies to other wallets
In response to customer demand, PayPal announced that users will now be able to transfer cryptocurrency from their PayPal accounts to other wallets/exchanges "in seconds."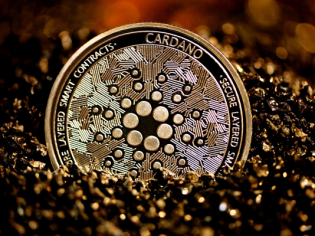 "This move shows we're in this for the long term." said one PayPal executive, surely realizing that if they don't bow to reasonable customer demands, their company will not exist in the long term.
"This feature was the most demanded from our users since we began offering the purchase of crypto on our platform," said Jose Fernandez da Ponte, SVP and general manager of blockchain, crypto and digital currencies at PayPal.
However, customers are responsible for network fees when they make external transfers, which depend on blockchain and vary depending on the nature of the transaction and crypto asset itself. But Internal transfers (PayPal to PayPal) have no fees.
"If users have crypto somewhere else and want to consolidate, they can bring it to PayPal from external addresses," Fernandez da Ponte. "They can also send crypto to anyone who is in the PayPal system."
It took PayPal until October 2020 to allow users to buy, sell and hold crypto. Then in March 2021 Paypal launched Checkout with Crypto, which allows you to buy products from millions of online businesses that accept cryptos as payment.
"This is a natural conversion for our users who want to do more with their digital assets," said Fernandez da Ponte. "We see ourselves as a conduit between the fiat, or traditional finance, environment and the web3 environment. We are enabling connectivity to other wallets, exchanges and applications."
The new functionality is only available to select users in the US, before it is rolled out to everyone else in America and the rest of the world.
TAGS: PayPal, Cryptocurrencies