Netflix is aiming to be the 'Absolute Best' in Gaming | TechTree.com
Netflix is aiming to be the 'Absolute Best' in Gaming
Netflix wants to be number 1 when it comes to gaming services, the 'absolute best in the category' is the phrase that was used in its latest earnings report.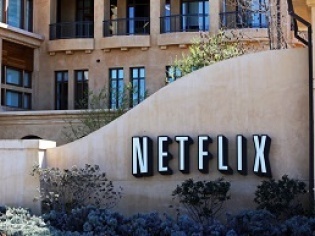 Netflix's plunge into the world of gaming has left many of us curious about its intentions. A Netflix-run gaming subscription service sounds interesting in theory, due to the company's size and influence.
Now even though Netflix Gaming is full of untapped potential, the company is making it clear that this is merely the beginning.
In its latest quarterly earning Q&A, Netflix stated that the plan for its gaming service is to be second to none, the "absolute best in the category."
This goal was articulated by Netflix CEO Reed Hastings, who was asked about how Netflix's long-term plans for gaming. According to Reed Hastings, Netflix has to be "differentially great" at its gaming efforts and that there is no point in doing it just for the sake of it.
Netflix needs to set itself apart when it comes to gaming or else no one will pay any attention to it.
Hastings advocates a "crawl, walk, run" approach, instead of starting directly at 'Run' like other companies "for the sake of a press release". Now that's quite an indirect shot towards other companies in this space, and time will tell whether Netflix is worthy of this kind of trash talk.
Given Netflix's latest earnings report, which shows that both the company's market share and subscriber growth have taken a hit due to Netflix facing competition for the first time, it's understandable that Netflix is trying to diversify in order to increase revenue and reassure investors.
Currently Netflix gaming only has 12 mobile games which are included with a Netflix subscription. Not much so far but at least these games are without annoying microtransactions or in-app purchases.
Perhaps doing away with microtransactions and in-app purchases is the best way to be different from your competitors, or "differentially great".
Time will tell whether Netflix can make a homerun in gaming.