PlayStation 5 Goes On Sale Today | TechTree.com
PlayStation 5 Goes On Sale Today
After a year of low production of the PS5 due to the global chipset shortage, Sony has finally announced that more PS5s will be available this holiday season.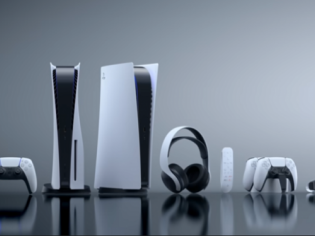 Sony had to cut down production of the PlayStation 5 due to the semiconductor shortage, which meant that supply could not keep up with overwhelming demand.
But today prebooking the PS5 can be done on Sony Centre (www.shopatsc.com), Games The Shop, and other retailers like Amazon, Flipkart, Croma, and Reliance Digital.
The standard version with a Blu-Ray player is for Rs 49,990 and the digital edition is for Rs 39,990.
Even though supply of the PS5 has received a boost, it's best to order as soon as possible because demand will overwhelm supply within minutes, meaning that the PlayStation will get sold out minutes after it goes on sale today.
Your best bet is to be connected to a stable WiFi connection when you book your PS5, to avoid any lag. Because if your connection lags, someone else might snap up the last unit of the PS5.
You could try opening multiple retail sites at once to increase the chances of booking a PS5 because it sold out, but then again opening too many tabs might cause your WiFi connection to lag so we leave it to you to figure out the appropriate balance.
Sony had targeted a production of 16 million PS5 consoles worldwide during this fiscal year ending on March 31, 2022, but now the target is 14.8 million units and even that target looks unlikely to be met.
TAGS: Sony, PlayStation 5