Government to bring bill to prohibit cryptos in India | TechTree.com
Government to bring bill to prohibit cryptos in India
The bill proposes a prohibition of "all private cryptocurrencies in India" with "certain exceptions".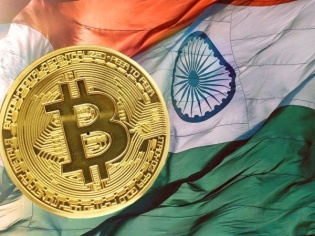 The Cryptocurrency and Regulation of Official Digital Currency Bill, 2021, is listed for introduction in Lok Sabha in the winter session starting from November 29.
Currently, cryptos are unregulated in India.
The Bill seeks to "create a facilitative framework for the creation of the official digital currency to be issued by the Reserve Bank of India".
It also "seeks to prohibit all private cryptocurrencies in India, however, it allows for certain exceptions to promote the underlying technology of cryptocurrency and its uses".
Currently, there is no regulation or any ban on the use of cryptocurrencies in the country.
Early this month PM Modi called for a meeting on cryptocurrencies with senior government officials and the gist of the meeting was that strong regulatory would be taken to deal with the issue.
There have been a growing number of ads, some featuring film stars, that promise a generous return on investment with cryptocurrencies.
There are concerns that such ads are being used to mislead investors.
A week ago, the Standing Committee on Finance, led Jayant Sinha of the BJP, met representatives of crypto exchanges like Blockchain and Crypto Assets Council, and concluded that cryptocurrencies should be regulated, not banned.
The RBI has repeatedly claimed that cryptocurrencies are a serious threat to the macroeconomic and financial stability of India.
Although the RBI has announced that it intends to come out with its own official digital currency.
TAGS: Cryptocurrencies