New Sony Xperia phone will be finally announced on October 26 | TechTree.com
New Sony Xperia phone will be finally announced on October 26
Sony has a special phone announcement on October 26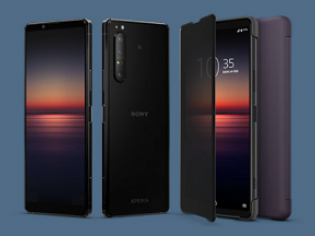 Sony's mobile division has been awfully quiet since the launch of the Xperia 1 III in late August – it finally got around to making the Xperia 5 III available in stores and quietly unveiled an Xperia 10 III Lite in Japan. But now there's a surprising buzz of activity.
But now we await a new Xperia product announcement on October 26, that's a Tuesday exactly two weeks from now. What will Sony announce? A phone obviously, the Xperia branding is right in the front and center.
Sony's latest phone announcement comes via a cryptic Tweet that only teases an "exciting announcement" alongside an October 26. However, a short teaser on the official Sony Xperia YouTube channel does provide some clues. In the video, tech YouTuber Sara Deitschy is heard saying that the upcoming Sony phone is akin to holding a device that is "a camera with a phone attached" to it. Photographer Dane Isaac mentions that having "a dedicated shutter button on the camera" was a gamechanger. Lastly, Philip Bloom notes that the upcoming Sony phone is the "best smartphone camera" the filmmaker has used.
But it's too early for the Mark IV phones, because Qualcomm is yet to unveil the new Snapdragon chipset. And in any case the Mark III series only recently made it to market. A mid-ranger then? Perhaps, but as evidenced by the modest reveal of the 10 III Lite, mid-rangers don't exactly warrant big flashy events
So, we're left scratching our chins. We've gone through through past reports on Sony's mobile division, but there are zero rumors of upcoming phones. The company is busy with PlayStation, headphones, mirrorless cameras, etc., but there's absolutely nothing about a new phone. We'll just have to wait and see.
TAGS: Sony Xperia, Sony