Acer unveils Acer One 14 – The affordable fully loaded laptop for education and small businesses | TechTree.com
Acer unveils Acer One 14 – The affordable fully loaded laptop for education and small businesses
Acer's new affordable commercial laptop will enable Educational Institutes and Enterprises to set up or upgrade IT infrastructure at affordable cost just Rs 22,999 which includes 3 years warranty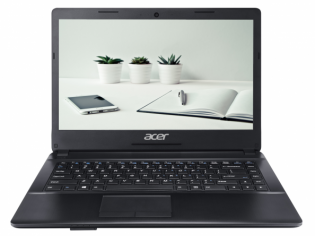 Highlights:
•The new Acer One 14 is designed to cater to the immediate need of educational institutions and business to go digital without high investment
•Acer One 14 laptop is equipped with Intel® Pentium® Gold Processor
•Acer One 14 comes with Microsoft Windows 10 Home 64 bit, 1 Gigabit LAN port with at least 2 USB 3.0 Type A
•The laptop comes with fully loaded specifications with 3 years warranty
Acer, the global PC brand, today updated its commercial line-up with fully loaded affordable new Acer One 14 laptop. It is powered by the Intel® Pentium® Gold Processor 4415U in a compact form-factor and impressive screen to body ration with a 14-inch display. The Acer One 14 is paired with 4GB DDR4 RAM expandable memory up to 32GB and host Intel® WiFi + Bluetooth connectivity. Especially designed for educational, Small-Medium Businesses and Enterprises to help them in the digital revolution the laptop comes with features include HD Cam with Microphone, 1 Gigabit LAN port, 2 USB 3.0 Type-A, 1 USB 2.0 Type A, and up to 4 hours of battery life.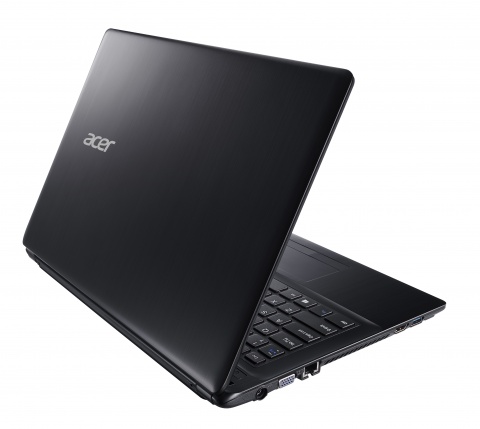 Speaking on this occasion, Sudhir Goel, Chief of Commercial Business Group, Acer India said,
"I am thrilled to announce the launch of new affordable Acer One 14 laptop designed specially keeping in mind the enterprise & education sector. Acer has always tried to stay ahead of the consumer's demand be it the productivity at work or empowering students. This launch will enable working professionals, students and teachers to optimize their time with the laptop offering best performance and features for the price. This is an excellent laptop when it comes to affordability, security & loaded operating system is concerned."
Driven by the goal of digital transformation, Acer India is reaching out to schools and educational institutions as well as businesses, for learning and work style transformation. The new device offers the performance and value that customers will be able to appreciate while investing in a laptop.
Pricing and Availability:
The Acer One 14 is priced from Rs. Rs 22,999 onwards and will be available at Acer E-store (https://store.acer.com/en-in/) and at over 1500 Acer channel partner stores across India. To know more write to [email protected]
Disclaimer: The story is in the form of a Press Release and has not been edited or reviewed for language or content. The content is published in the form that it was received by the editors after removing certain personal information such as contact numbers and emails. Techtree.com is not responsible for the veracity of this content
TAGS: Acer, Laptops, Acer One 14