The Covid-19 Pandemic and its Twin Impact on Consumers | TechTree.com
The Covid-19 Pandemic and its Twin Impact on Consumers
The two major areas where the pandemic will have a lasting impact is on the way social media socializes and how Indian entities participates in the global markets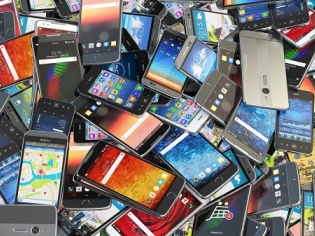 Since March, the world has locked itself indoors to avoid the Covid-19 Pandemic. Over the past months, lots of wordage has been expended around its origin, the infection itself, its impact, the mortalities and the prospects of a flattening curve. However, in all this verbiage, two critical impact points of the pandemic haven't found much traction. And, ironically both of these involve the consumers.
The first of these is President Donald Trump's clarion call for broader control over Twitter and by implication over all other social media platforms. And what's good for the goose is always good for the gander, as the old saying goes. Of course, Facebook CEO Mark Zuckerberg has stoutly defended his company's decision to police Trump's post when Jack Dorsey was waging his own battle aboard Twitter.
This isn't anything new for Facebook as in the past too it has been found toeing the line of the administration, in spite of a massive backlash from its own employees. However, what we are missing in India is that on several occasions in the past, government officials, ministers and others in power have echoed Trump's call for controlling social media platforms.
And once the unlock phase of Covid-19 winds down, this call may increase in decibel levels and become more forceful as well. Why? Because governments in general acknowledge the power these platforms have and are probably wringing their collective hands over their inability to rein them in. Now, Trump has probably given it a leadership thrust.
In fact, a debate is also silently raging amongst the citizens over the heft that social media has in shaping the thought across society. A friend recently observed that 'Covid-19 may have only originated in China, it was spread by social media.' And that's true as the government of India intervened at one time by having its own app to share official data on the infections in the country. The fear-mongering and the sheer volumes of fake news has got many angry, even those who swore by the right to information and information dissemination.
There is a larger question here – if these platforms cannot or will not self-regulate due to their commercial interests, can governments step in and do so? Won't this subvert the very nature of these platforms? From free-to-express destinations to heavily policed domains that serve government's interests? If this happens, how will the companies such as Facebook, WhatsApp, Instagram and Twitter make money? Can commercial interests be balanced with governmental oversight? And what about the data? Who would own it? If governments step in, the next question would be how would the data get used in the future?
One thing is clear though. If governments indeed step in and control the medium, the sheer numbers that populate them will drastically fall and with it will evaporate their utility.
The second aspect relates to nationalism, as evinced by Prime Minister Narendra Modi who waxed eloquent about self-dependence or Atma Nirbhar. What would this ploy do for the Indian consumer? Take the case of smartphones – there is not a single Indian brand out there and contrary to all the social chatter over "BoycottChina", the biggest investors in India are the Chinese companies – the OnePlus, the Xiaomi, Vivo and Oppo to name a few. Why? Even the iPhones reaching Indian shores are made in China or maybe made with components assembled there.
No surprise then that over 70% of the Indian cellphone handset market was owned by Chinese brands. This does give the likes of Samsung and Apple to sound aggressive and up their marketing budgets in order to make hay. But, that at best would be a short-term solution. A hybrid model evolving with the likes of Motorola and Nokia partnering with Indian entities at an equity level to Make in India is a better option.
Such a model holds multiple advantages. It opens up the Indian market on the one hand and gives local companies a chance to participate in the growth of the telecom sector, which at the moment is limited to their involvement as a telecom service provider. Moreover, it allows the Nokia and others to build low-cost handsets for other markets such as Africa, where the telecom revolution is currently booming.
And most importantly, it would give Indian corporates a taste of how it feels to compete with the Chinese in overseas markets.
All in all, it is not such a bad deal for both the foreign as well as the Indian brands.
TAGS: Facebook, Mark Zuckerberg, COVID-19, Donald Trump, Samsung, Motorola, Nokia, Indian Smartphone Market