Facebook's Standalone Messenger App on Mac, PC | TechTree.com
Facebook's Standalone Messenger App on Mac, PC
Why would Zuckerberg want to be left behind in the race to capture work from home audience?
Zoom is facing uncertainty over privacy issues while Microsoft Teams had problems with connecting to the internet itself, thanks to a bug. So, what does Facebook do? It rushes in to release its Messenger app to the desktop so that those impacted by the coronavirus-led lockdown have an alternative for free group video calls.
"Today we're launching a Messenger app for MacOS and Windows so you can video chat on your computer and stay connected with friends and family all over the world," Facebook says in a blog post while also listing out the features that it would offer on the Mac and PCs through this video post.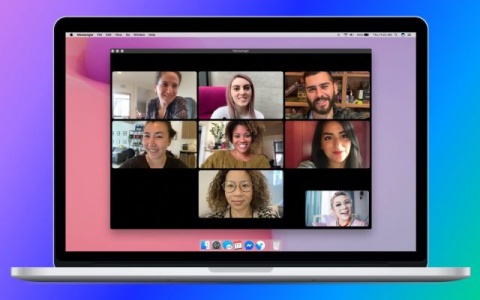 The company suggests that it came up with the idea now that with more and more people are using technology to stay in touch with the people they care about, even when physically apart. Having made a casual attempt at making the idea seem altruistic, the company then shares the truth.
"Over the past month, we saw more than a 100% increase in people using their desktop browser for audio and video calling on Messenger. Now with apps for MacOS and Windows, the best of Messenger is coming to desktop, including unlimited and free group video calls," says the post written by Facebook's VP of Messenger Stan Chudnovsky.
Going forward, users can access the Messenger that includes unlimited and free group video calls on both the MacOS and Windows. The desktop app syncs with the mobile and will send notifications for new messages besides supporting Dark Mode and GIFs.
Given the increasing number of work-from-home options, companies such as Slack and Zoom have constantly sought to enhance their video services with the former adding Microsoft Teams video call options to its suite. On the other hand, Zoom announced a halt to all new feature development to complete an extensive security review of its product.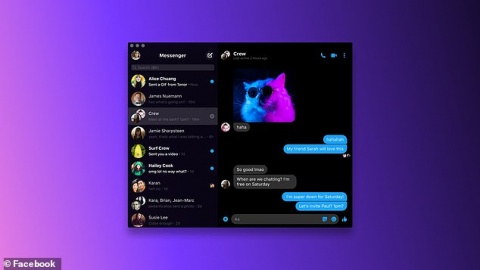 The Facebook blog lists out the following features about the Messenger on desktop:
Group video calls on a larger screen: Stay in touch with family and friends, join a workout, or host a virtual happy hour.
Easy to connect: You don't need to know someone's email or phone number since all your Facebook friends have Messenger.
Multitasking: Your chats are easily accessible, and you can pop in and out of the app while doing other things on your computer.
Notifications: You can receive notifications for new messages, so you can quickly find the chat you're looking for. But you're in control — you can choose to mute and snooze notifications.
Chats sync across mobile and desktop: You'll never miss a call or message no matter what device you're using.
The company announced that the new app can be downloaded from these links – Microsoft Store and Mac App Store.
That the company has done a rush job is quite obvious. The Messenger can handle only up to eight group video call participants as against 100 or even 500 with Zoom. It also cannot share a URL that lets people into such calls which rules out public webinars. And most importantly, it doesn't offer a screensharing feature that could be critical for business meetings.
But, we are quite sure that the engineers at Facebook would be working frantically to add these features so that the Messenger could capture a share in the business solutions pie.
TAGS: App, Chat, coronovirus, COVID-19, Desktops, Facebook, MacOS, Messenger, Videos, Video Calling, Windows