Intel Releases World's Fastest Mobile Processors | TechTree.com
Intel Releases World's Fastest Mobile Processors
The 10th Generation Core-H series chips are capable of delivering 5.3 GHz of power that's enough to make laptops buzz
The world is getting ready for 5G connectivity. The smartphones are becoming faster, the gaming consoles getting sharper. So, why would processors not get supersonic too? And, that's precisely what Intel has done with the launch of their highly-anticipated 10th Gen Comet Lake H-series processors that packs more power into laptops than ever before.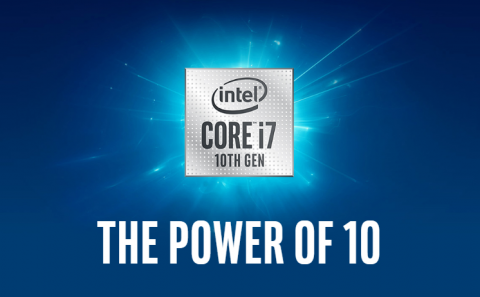 The new processors belong to the Core i5, Core i7 and Core i9 lines that should offer performance boost to laptops across the board, barring the budget ones. This also makes it the most comprehensive refresh from Intel, which has enhanced pretty much all critical elements of the processor.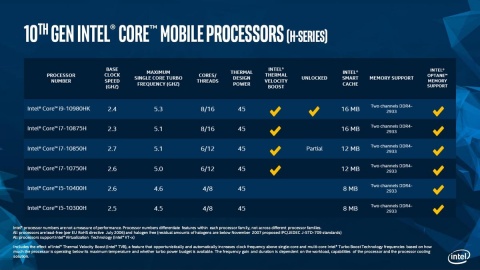 Compared with a three-year-old processor, the new Core i9-10980HK offers up to 54% more frames per second in gaming. The overall performance is faster by up to 44% with up to twice as fast 4K video rendering and export.
The Core i7-10750H process is also equally impressive with up to 44% more frames per second in gaming, up to 33% enhanced overall performance and up to 70% faster 4K video exporting capability
Intel seems to have kept its word from CES 2020 by crossing the 5GHz barrier in the new 10th generation CPUs without actually having to pay an arm and a leg for upgrades. The new six and eight-core processors reach up to 5.1 GHz on a single core with the octa-core i9 going up to 5.3 GHz.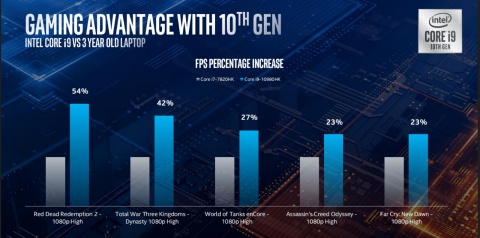 The purpose is quite obvious. These chips are meant for gaming in the 5G era and becoming workhorse machines in a small and medium office set-up. Intel is now competing directly with AMD's new 4000 series Ryzen mobile processors that also offers up to eight cores but with a lower 4.4 GHz clock speed. However, AMD is more power efficient due to the 7nm architecture that it uses.
The new 10th Gen H-series processors also include features like the Thermal Velocity Boost that can bump clock speeds by 200MHz if the CPU temperature is below 65 degrees Celsius, though this would be available only in the i7 and i9 versions. The one-click overlocking Speed Optimizer and Turbo Boost Max 3.0 can push workloads to the chip's fastest cores.
All the new chips would support DDR4-2933 memory and the Adaptix Dynamic Tuning would squeeze as much of power as possible based on the system's real-time thermal variables. These new chips are already available across select notebooks from Razer, ASUS and Acer.
TAGS: 10th Gen, Intel, CPU, processors, Gadgets, Gaming, h-series, personalcomputing