Snapchat Measures Social Distance, Allows Syndication | TechTree.com
Snapchat Measures Social Distance, Allows Syndication
Also launches a new feature that allows users to syndicate their stories to a selection of other apps
The battle of the messaging apps is getting hot. Just when we heard that WhatsApp has received overwhelming response in the Covid-19 aftermath and was considering multi-device support, its arch-rival Snapchat has developed AR lenses that measure social distancing and also launched a Stories app that allows users to share their content to other apps.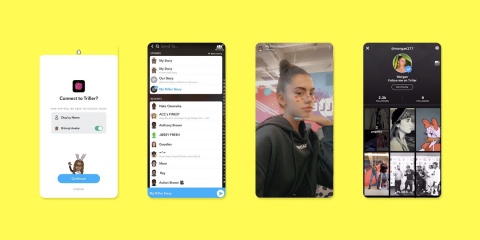 Before getting on to the content sharing bit, let's take a look at what the lenses do. The app has introduced two new lenses that was created in tandem with the WHO and would use augmented reality (AR) to help users to stay healthy in the times of social distancing. One of them encourages users to practice social distancing while the other provides reminders on washing hands, staying at home and not touching one's face.
Sounds like gimmickry, isn't it? Maybe so, but imagine have a phone that draws an AR-based circle on the ground as one walks along and helps us visualize the necessary space that needs to be set aside as per WHO recommendations. Both lenses link to the WHO website and seems part of the company's efforts to create traction using coronavirus threats.
Having said so, the fact remains that Snapchat has once again proved that they're using camera tech and the platform most effectively when it comes to delivering crucial health and healthcare related information to users.
Coming to the Snapchat App stories, the latest launch allows users to share their content on other apps, the first of them being the dating profile in Hily. Other apps on which one can share content include Triller, Squad and AR network Octi. Ironically, none of these are hot in the Indian app market.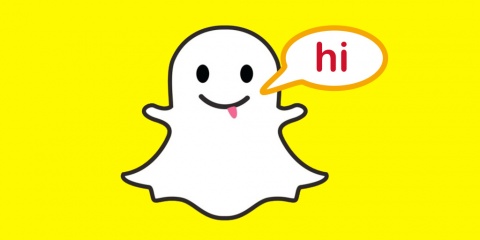 The irony of Snapchat's current predicament is not lost on us. The Stories format has been famously cloned by pretty much every social platform – from Facebook and Instagram down to YouTube, LinkedIn and SoundCloud. That the company is seeking to gain some mileage from something they invented but others perfected is indeed ironical.
TAGS: Apps, Mobile, Social, Stories, Snapchat, instagram, Facebook