Microsoft Releases Emergency Bug Fix for Windows 10 | TechTree.com
Microsoft Releases Emergency Bug Fix for Windows 10
The bug had created major challenges for work-from-home users who experienced trouble connecting to the internet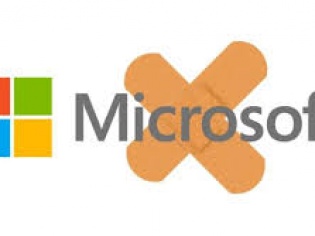 Microsoft has released an emergency update for Windows 10 that should take care of a bug which caused severe hardships to work-from-home users over internet connectivity and often preventing Office 365 setups on to the cloud.
The company, which announced the bug earlier last week, had said that the affected PCs and servers running all supported versions of Windows 10 devices and using a proxy, especially with a virtual private network or VPN were likely to face this issue. Microsoft had experienced high usage volumes following the coronavirus lock downs globally.
The virus outbreak had caused a sharp spike in VPN use over the past three weeks with some estimates suggesting a 35% spike with remote desktop control use also going up sharply by over 40% during this period. Which is probably why Microsoft has now rushed in with a fix, after initially suggesting that it could be available before April 10.
However, by beating the target and releasing it as early as on the last day of March, Microsoft could have done all those home-bound workers a good deed. The update is now available for manual install from the Microsoft Update Catalogue. The company has refrained from doing an auto-release to all users just so that there's spare bandwidth available and only those who have been affected by the bug need install its fix.
"An out-of-band optional update is now available on the Microsoft Update Catalog to address a known issue whereby devices using a proxy, especially those using a virtual private network (VPN), might show limited or no internet connection status," Microsoft says on Windows Message Centre. We recommend that you only install this optional update if you are affected by this issue," it said.
The reason Microsoft worked overtime to find a solution to the challenge was due to the fact that the bug had the potential to become a major drain on office productivity at a time when remote working has become the norm and enterprises are seeking ways to maintain profitability through sustained business continuity.
Microsoft had initially warned that devices with the connectivity bug could also create problems for users accessing the internet using applications that use WinHTTP or WinInet. The affected applications included heavy usage components such as Microsoft Teams, Microsoft Office, Office 365, Outlook and some versions of Microsoft Edge.
TAGS: Microsoft, Microsoft Windows 10, Windows, Windows 10, Office 365, Bugs, security patch