Facebook Set to Share More Data with Users | TechTree.com
Facebook Set to Share More Data with Users
The company appears to be making reparations to gain ground that it lost over the data privacy issues in the past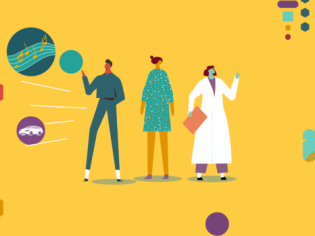 Facebook appears to be on the mend. The company, which steadfastly insisted on using our data for reasons unknown to us in the past, appears to be making reparations to ensure that those who had moved away from the social media platform and returned in recent times would stay on.
The company says it would now allow users to view and download more of the data that it routinely connects about users by expanding the Download Your Information tool on Facebook and Download Your Data tool on Instagram. Both these tools would include more data that it tracks using the platforms.
"Over the last decade we've been working to extend the functionality of our self-service data access tools to help people access data in meaningful ways. Today's step is part of these efforts. There have also been growing efforts by many policymakers and regulators to enhance people's rights around access to their data. These laws include the General Data Protection Regulation (GDPR) in Europe, which was implemented in 2018 and the California Consumer Privacy Act (CCPA), which took effect earlier this year," the company said.
So, what's the data that Facebook would allow us to see and download? For starters, the stuff that one adds to one's profile, the pages or posts that one likes and other such information that can be used to personalize what one wishes to see on Facebook and Instagram. Okay! So now we know for sure that the company does collect all these data!!
The Download Your Information tool would provide some of the inferences that Facebook makes about a user such as whether one is a cricket lover or prefers watching baseball only based on what links you share with a friend or in general. On Instagram, what one likes would play a role in how content functions under the Explore tab.
Of course, one may ask as to what purpose such data would lead one to? Actually, nothing much besides the fact that one gets to understand how these two social platforms work behind the scene and what they do to stalk you and understand your habits. And how they use these to recommend content and serve ads on a continuous basis.
Last year, Facebook had launched a feature in selective geographies where the author of a post could see the number of likes she received while those actually liking them would see nothing. We thought this was the company's way to get rid of the 'Likes' business that skews the entire market over. But now it seems the likes are indeed what gets measured.
Maybe, nothing has changed deep within. For, Facebook appears to be doing things on the privacy front only because it has to, and not necessarily because it wants to.
TAGS: Facebook, instagram, Privacy, Downloads, Data, GDPR, CCPA