Nokia's Old Classic 5310 Makes Nostalgic Return | TechTree.com
Nokia's Old Classic 5310 Makes Nostalgic Return
The mobile phone from another era is making a comeback, though for what purpose is the question
Nostalgia has no seasonal value. It works any time and every time. Which is why HMD Global, the Finnish telecom company is re-launching the old classic Nokia 5310 as a featurephone this Spring. And coronavirus be damned!
Of course, for most of the current generation, the Nokia 5310 XpressMusic would be an anachronism in a day and age where smartphones are often smarter than those who use it. At such a time why would anyone launch a phone that has a single camera, no selfie camera, a screen size that isn't video friendly?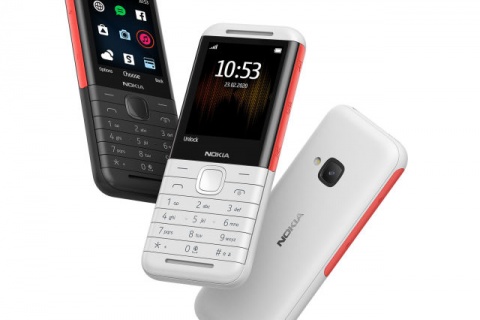 Well, that's precisely why nostalgia exists and works. The latest reincarnation of the Nokia 5310 is a Series 30+ featurephone with the color schemes that would definitely bring back memories of the red and black and the red and white looks that made users swoon two decades ago. The side-mounted keys that operates a music player is also present.
So, what does nostalgia bring forth this time? Well, there's a basic VGA camera with a 2.4-inch screen and an alphanumeric keypad (nothing less would work the nostalgia) right below. Pretty much what Nokia came up with in the first avatar of this phone though there is a minor increase in screen size compared to the original.
Coming to other critical specs that one usually associates with a smartphone (though Nokia doesn't claim this one to be anywhere as smart), the new Nokia 5310 has 16MB of internal storage (yes, you read that right) though there is a microSD slot that saves it the blushes by expanding the memory to 32GB.
Which in itself should make old-timers interested once again as besides nostalgia the Nokia 5310 was also known for its MP3 player and front-facing stereo speakers (yes, you once again read that right!) There's the standard 3.5mm audio jack and Bluetooth 3.9 that allows users to hook up this piece from the history books to the latest speakers. Oh! By the way one can play the radio too on the device as it comes with an FM radio receiver.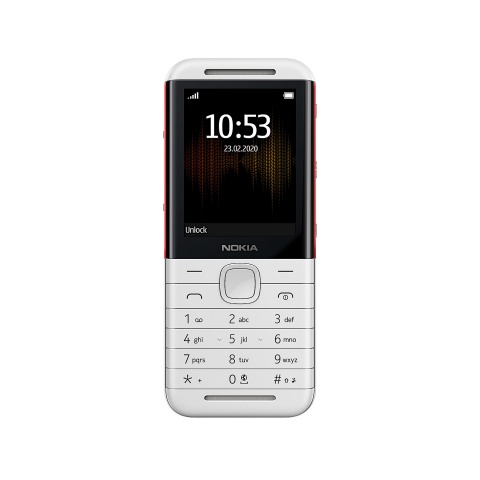 Well, that's about as much that this phone offers those who are likely to get nostalgic. The 1200mAh battery would do better on this phone than one expects, given that there is hardly anything on the browsing front that one can do here. So, expect a single charge to last at least one day, if not more.
Since the Nokia 5310 is a dual-band 2G device, it is unlikely to generate any interest in countries where the 2G networks too have been consigned to the history pages. And those that are relying on 850-1900 bands too are likely to give the new phone a miss, for the very same reason.
Now coming to the all-important pricing. This piece of nostalgia is likely to cost about $42 dollars in the United States and should be available by month-end.
TAGS: Nokia, Nokia 5310 XpressMusic