PlayStation 5 Lags Xbox Series X, But It is Smart Too | TechTree.com
PlayStation 5 Lags Xbox Series X, But It is Smart Too
Though an immediate comparison may put Microsoft ahead, but Sony has done its bit to make gamers happy
The leak industry appears to be taking away all the fun from product launches. Especially when companies themselves reveal details of an upcoming device, as Sony did during an interview with Wired almost a year ago. The story gave us lots of details of the PlayStation 5, the gaming device that it spent close to four years developing.
And now when PlayStation hardware lead Mark Cerny deep-dived into details of the device during a livestream event, the entire exercise seemed a tad underwhelming. Maybe, that's the way the cookie would crumble in the future where the media and bloggers would report upgrades in a trickle and we will get a full view on launch date.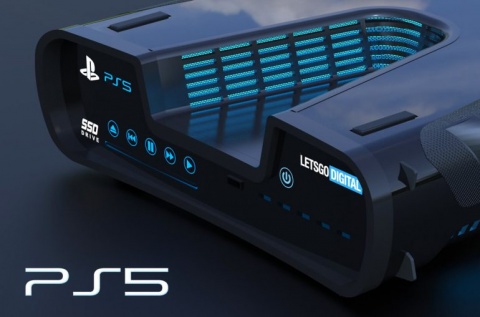 So, what's the PS5 boasting about at a time when Microsoft appears to have taken a giant leap with their Xbox Series X going completely wireless and much more. Well, the PS5 features a custom eight-core AMD Zen 2 CPU with a variable frequency of 3.5GHz and a custom CPU based on AMD's RDNA 2 architecture hardware.
The configuration promises 10.28 teraflops and 36 compute units clocking at 2.23Ghz with 16GB of GDDR6 RAM and a custom 825GB SSD, which Sony had claimed would offer superfast loading times for gamers. The SSD switch too was announced last year and it is expected to push 5.5 GB a second compared to just 50-100 MB a second that the PS4 managed.
In real terms, this would mean that the PS5 would be capable of filling the 16GB RAM in just about two seconds – that's quite some feat that Sony has achieved, though one may safely say that even the Xbox is not lagging behind here. There was a demo doing the rounds that showed Spider-Man loading in less than a second on PS5 where it took eight on the PS4.
The new PlayStation has support for USB hard drives though these would be designed for some of their popular backward compatible games. The company had also announced the 4K Blu-ray drive and support for discs though these would require installation to the internal SSD without actually playing off the disc.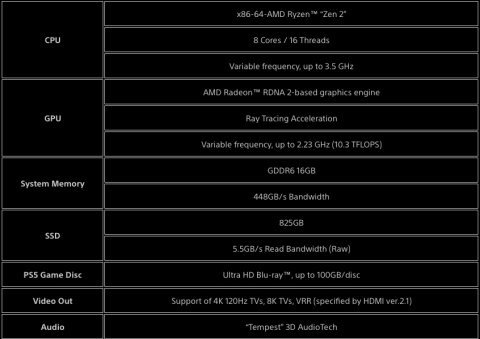 If one were to compare the two consoles that came up in recent times, the Xbox Series X appears to outshine the PS5 in terms of sheer numbers in spite of the fact that both are based on the same AMD processor and graphics architecture. Where Sony scores is that the PS5 will have the CPU and GPU running on variable frequencies – meaning it would run on based on the demand generated by the console.
Another factor that Sony could be having an edge relates to the audio quality which Cerny believes would give us 3D audio with a focus on presence and locality. "You will not only be able to hear a rainstorm but also potentially feel like you're being engulfed in one"
So, where does that leave Sony in relation to Microsoft? A report published on Eurogamer says the key takeaway would be the big hardware leap from the previous version though there isn't really that much going for PS5 that could get Microsoft bosses worried about the Xbox Series X, which quite literally towers above the rest – for now!
As for gamers, they can rest assured that the two new consoles offer similar levels of next-gen performance though Sony could just beat Microsoft on the price front due to its ability of using the CPU and GPU more efficiently.
TAGS: Sony, Microsoft, Gaming Consoles, consoles, Gadgets, Gear, PlayStation, PS5, Sony PlayStation, PlayStation 5