Beware! Coronavirus Can Infect Your Smartphone | TechTree.com
Beware! Coronavirus Can Infect Your Smartphone
Android users need to be careful while installing certain virus trackers that could install malware on a phone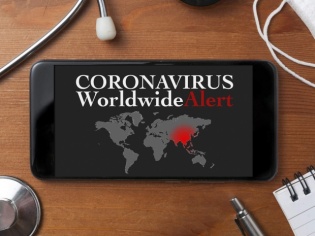 In recent times, most internet users were cribbing over the amount of information that people from all walks of life were sharing on the COVID-19 pandemic on social media platforms. Others found the "chance-pe-dance" mentality of those selling everything from face mask to toilet paper to anxious people.
Both these types of people appear saintly compared to this third lot who are seeking to ingest malware into smartphones using apps that ostensibly inform people about coronavirus and the support systems to quell the disease. Cybercriminals have found it easy to convince people to download a virus tracking app on Google Play Store.
The Android app called CovidLock installs ransomware on smartphones, says a report published by security research blog Domain Tools. The app disguises itself as a coronavirus tracking tool and once installed gets user permissions on lock screen and accessibility.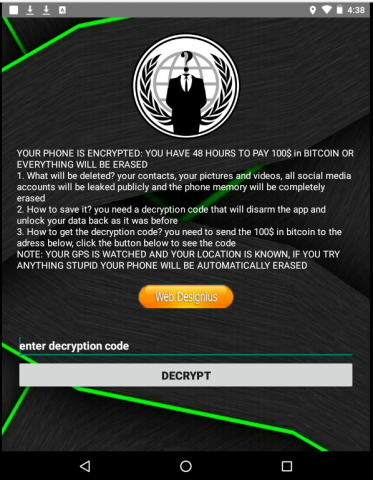 And once these permissions are obtained, the app locks the smartphones and asks them to pay a ransom of $100 in Bitcoin within 48 hours to unlock their devices. Since there is nothing much the users can do to retrieve their data without actually unlocking their phones, the money is paid and the criminals look for their next victim.
In fact, the blog post says that the app even goes to the extent of threatening users of having their data erased from the phone's memory. The criminals also sometimes threaten to leak user data on social media accounts, thus compromising their bank details, health records and other personal information.
"Since Android Nougat has rolled out, there is protection in place against this type of attack. However, it only works if you have set a password. If you haven't set a password on your phone to unlock the screen, you're still vulnerable to the CovidLock ransomware," it says.
The security research firm recommends trusting governments and research institution's websites for authentic data. It also recommends downloading apps from the Play Store and not opening emails from unknown sources as a precautionary measure.
TAGS: Ransomware, coronovirus, COVID-19, malware, Android, Android Nougat, Cybercrime