Motorola Ups the Ante with a High-end Smartphone | TechTree.com
Motorola Ups the Ante with a High-end Smartphone
The new Edge+ appears to be bezel-free and comes with a heavy-duty battery and the latest of processors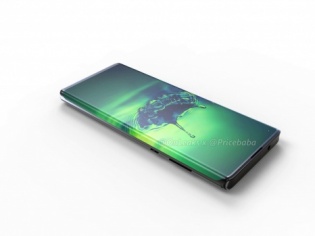 Once upon a time, Motorola was a venerable name in the mobile phone industry, having pioneered the first cellphone prototype in 1973. When cellular phones appeared India more than a quarter-of-a-century ago, the other name that mattered was Ericsson. And then came the smartphone deluge that rendered swept away the fortunes of these two giants.
Though Motorola has tried its best to stay relevant with some decent devices, the last one being the Moto Z3 launched in 2018, the American-born-Chinese-owned telecom giant hasn't exactly set the hearts pounding with its design features or usability. However, it looks like this time round Motorola is serious.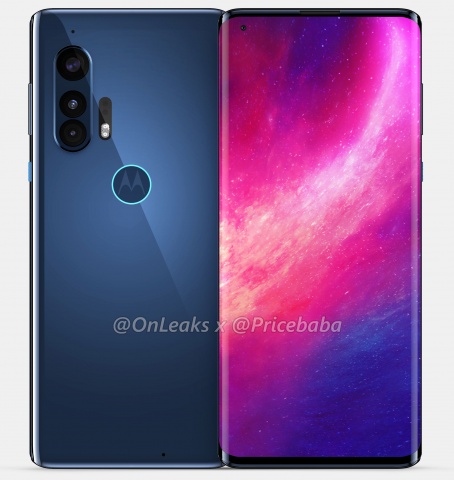 Their upcoming flagship phone could well bring the company back into the race as it appears to tick several checkboxes. Based on renders shared by Pricebaba.com and Onleaks, the Motorola Edge+ looks sleek at 6.7-inches with the most notable factor being that it sports a bezel-free curved screen (at least on the sides) with a waterfall display.
If one were to go by the renders, the Motorola Edge+ has an incredibly small punch-hole cut-out for the front-facing camera though overall the device does appear clunky with a 9.5 mm thickness that increases two millimeters around the bump on top that features three cameras. There is a dual-LED flash unit next door and a couple of sensors alongside.
There appears to some LED lighting ensconced around the logo at the back that suggests a possible notification indicator. There are also two noise-cancelling mics at the back with a 3.5mm audio jack at the top, a SIM card tray, noise-cancelling mic, a USB Type-C port and the speaker grill spread across the bottom.
Meanwhile, Mishaal Rahman at XDA-developers.com suggests that the Motorola Edge+ is definitely a top-tier device, given that it boasts the Snapdragon 865 chip, 8GB to 12GB of RAM, 128 GB of storage and a massive 5000mAh battery. Of the three cameras, one has a particularly large sensor though it still may not be in the Samsung Galaxy S20 Ultra league.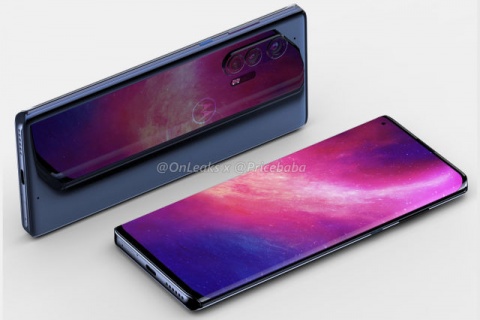 Now, would these be enough to get Motorola up to the starting post in the race for the mid-price phones? Maybe so, provided the company does manage to bring together all of this and more for a price tag that appeals to the mid-tier phone buyer who currently chases the Chinese manufacturers.
TAGS: Android, edge+, Lenovo, Motorola, Smartphone, pricebaba