Apple Repowers Powerbeats Into a Sporty Earbud | TechTree.com
Apple Repowers Powerbeats Into a Sporty Earbud
This is the first iteration of the earbuds that last saw some changes nearly four years ago
Looks like Apple is finally waking up to the surfeit of earbuds in an industry that it had pioneered with the wireless Airpods during the holiday season of December 2016. The company seems to be iterating the Powerbeats earbuds, a brand that it had acquired six years ago from rapper Dr. Dre and Interscope records co-founder Jimmy Iovine.
Reports appearing on WinFuture indicate that the new earbuds would come with 15 hours of battery life and a "fast fuel" option that would provide users with an hour's playback on just five minutes of charging – quite a useful feature when traveling on the Shatabdi Express and watching a movie. All you need is a five-minute break and one can resume watching it in case the battery suddenly dies down.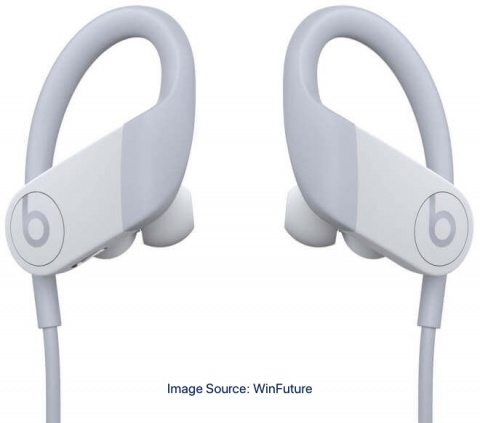 The images shared on WinFuture suggests that Powerbeats 4 could well be using Apple's H1 wireless chip that went into the Powerbeats Pro which means there would be support for Siri as well as the Announce Messages from the voice assistant. The earbuds would be available in black, white and red though there is no update on what it may cost.
The Powerbeats 3 launched in 2016 cost $199.95 in the United States and there is every reason to believe that Apple may just consider keeping the prices constant and offering that little bit more to users that makes them upgrade.
The images also seem to suggest that the cable connecting the two buds could slip behind the ear instead of from the front, which definitely makes a lot of sense. Besides the cost of the device, Apple is also silent on whether it would hold a formal launch, given the stress that the COVID-19 has put on its proposed March event.
In fact, the Powerbeats 4 isn't a complete surprise for the world, given that back in January icons of the device had appeared on the iOS following which the earbuds themselves appeared on the FCC listings. The only question that remains now is when and how Apple would decide to launch their cost-friendly earbuds.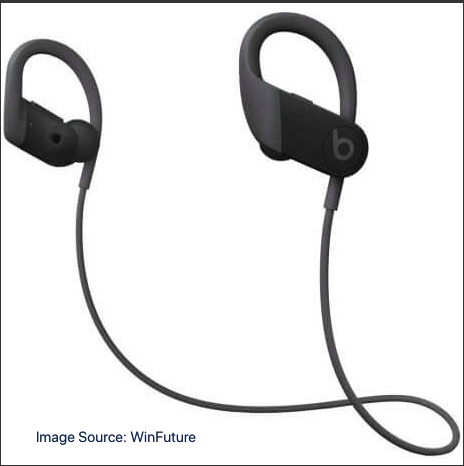 Many would recall that the Powerbeats 3 had appeared first at the iPhone 7 launch event. Could it meant that Apple may coincide the latest wireless earbuds alongside the proposed launch of the iPhone 9 or what should have been called the iPhone SE2?
In some ways that would make sense as Apple would love to cross-sell cheaper earbuds alongside a cheaper iPhone. After all, isn't the big picture all about taking a share out of the mid-priced smartphone market that is currently ensconced rather firmly with the Chinese manufacturers.
The question is would a Rs.15,000 earbud interest users in India who are spoilt for choice in the Rs.2500-3000 space?
TAGS: Apple, Earbuds, powerbeats 4, AirPods