Can Apple Watch Reduce Risk of Strokes? | TechTree.com
Can Apple Watch Reduce Risk of Strokes?
Clinical trials are currently underway in partnership with Johnson & Johnson to study the veracity of these claims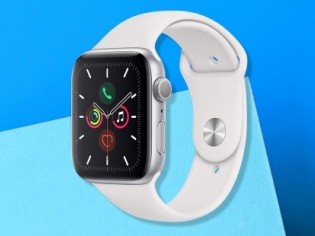 For several years now, Apple has projected itself as the harbinger of healthcare wearables with iPhone and the Apple Watch adding features to detect high heart rate, the possibility of fall detection and other medical insights that could support preventive care. Now, the company appears to be upping the game once again.
The company is joining hands with Johnson & Johnson to research the possibility of how the two devices can be used to reduce the risk of a stroke through early detection of irregular heart rhythms. Called Heartline, the project is now open in the United States for residents who are 65 or older and own an iPhone 6S or later editions.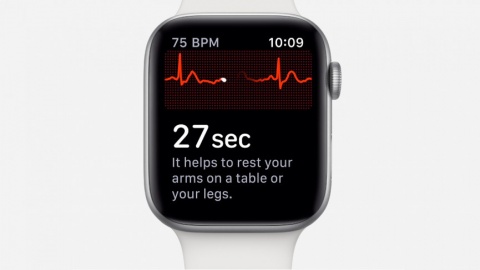 Readers may recall that a year ago, Stanford University had released results of a heart study based on Apple Watch where it was found that 0.5 per cent of the over 400,000 volunteers received warnings of irregular heart rhythms from which physicians verified that 84 percent of them were atrial fibrillation (AFib) episodes – a potential sign of trouble that requires verification through a follow-up with the physician.
However, things soured a bit for Apple as a New York University cardiologist Dr Joseph Wiesel believes that the Apple Watch had violated patented methods of detecting atrial fibrillation and sued the company over their refusal to negotiate in good faith after he had shared details of the patent in September of 2017.
Johnson & Johnson had announced their intention more than a month ago, though things settled down only now. "We're excited about the potential of common, wearable technology to aid in the earlier detection and prevention of a frequent cause of stroke," said Paul Stoffels, M.D., Vice Chair of the Executive Committee and Chief Scientific Officer, Johnson & Johnson.
The project would study early detection of AFib that causes poor blood flow and results in a stroke. Though the link between the two is a known fact, the study is attempting to check for early signs and hopes that Apple Watch's ECG features could help.
"Too many people living with AFib are unaware of their risk, and earlier detection, diagnosis and treatment of AFib could significantly improve outcomes. Based on the insights generated through this research program, we may be able to develop new ways to detect other health conditions earlier in the future that also exhibit measurable physiological symptoms," says Stoffels in the statement.
This collaboration brings together Johnson & Johnson's depth of expertise and long heritage in treating cardiovascular disease with Apple's experience in utilizing cutting-edge technologies to improve the lives of consumers. Ultimately, we hope to improve the treatment of cardiovascular disease, and identify ways to prevent it, says the company.
TAGS: Apple, Apple Watch, Apple iPhone, Wearables, Gear, Healthcare, smartwatch, atrial fibrillation