Microsoft's Next Xbox Goes Completely Wireless | TechTree.com
Microsoft's Next Xbox Goes Completely Wireless
The new console comes with backward game compatibility and as always offering hi-fi gaming capability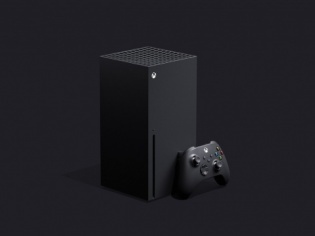 We got first word around the Xbox Series X some time in December when we commented about how the name rather redundant. However, we were ready to ignore the naming so long as Microsoft's gaming head honcho Phil Spencer was ready to stick with his promise of the next generation console being the fastest and most powerful one yet.
Now it looks like Spencer is being true to his word. For, he is back with some specs that does make the Xbox X sound like the dasher that it could prove to be when it eventually gets to see the light of the day in the hands of gamers. By current estimates, the Xbox X should release in the latter half of 2020.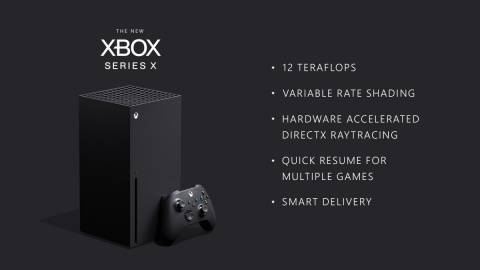 Taking to the blog, Phil Spencer says that "compared to the previous generation, Xbox Series X represents a superior balance of power and speed in console design, advancing on all technological fronts to delivering amazing, dynamic, living worlds and minimize any aspects that can take you out of the experience."
Since the entire story is being built on speed and quality, it is but natural that the focus would be on a new processor. The AMD Zen 2 and RDNA 2 architecture is what the Xbox X is built on and the chip can deliver four times as much processing juice as the first Xbox. There're 12 terabytes of GPU performance with better user experience also built in via design features.
Here are some of the things that Phil Spencer takes time to gloat about and get the adrenalin going as we wait for the new gaming console:
Variable Rate Shading allows empowers developers to more efficiently utilize the full power of the Xbox Series X. Rather than spending GPU cycles uniformly to every single pixel on the screen, they can prioritize individual effects on specific game characters or important environmental objects. This technique results in more stable frame rates and higher resolution, with no impact on the final image quality.
Hardware-accelerated DirectX Raytracing: You can expect more dynamic and realistic environments powered by hardware-accelerated DirectX Raytracing – a first for console gaming. This means true-to-life lighting, accurate reflections and realistic acoustics in real time as you explore the game world.
SSD Storage: With our next-generation SSD, nearly every aspect of playing games is improved. Game worlds are larger, more dynamic and load in a flash.
Quick Resume: The new Quick Resume feature lets users continue multiple games from a suspended state almost instantly, returning you to where you were and what you were doing, without waiting through long loading screens.
Dynamic Latency Input (DLI): Microsoft is optimizing latency in the player-to-console pipeline starting with our Xbox Wireless Controller, that uses the high bandwidth, proprietary wireless communication protocol.
HDMI 2.1 Innovation: Features such as Auto Low Latency Mode (ALLM) and Variable Refresh Rate (VRR). ALLM allows Xbox One and Xbox Series X to automatically set the connected display to its lowest latency mode.
120 fps Support: With support for up to 120 fps, Xbox Series X allows developers to exceed standard 60 fps output in favour of heightened realism or fast-paced action.
And last but not the least, the Xbox X offers users four generations of gaming which means that one can play games from the original Xbox on the new one with equal ease. The new console is backward compatible with the Xbox 360 and the original Xbox games.
Sounds like Microsoft has nailed the gaming story for 2020. Makes one wonder what could be the next generation of what the upcoming generation is slated to offer.
TAGS: Microsoft, Xbox X, Gaming, Gaming Consoles