OPPO Exec Flashes Their Smartwatch Once Again | TechTree.com
OPPO Exec Flashes Their Smartwatch Once Again
The Chinese electronics giant has been teasing customers with images of the watch worn by senior executives
Smartwatches have acquired a life of its own in recent times. Apple has showcased the fifth edition of its top selling product. While most of the competitors are following closely with their own imitations of the Apple Watch, closest rival Google seems to have lost out for now, given that they're still struggling to close out the Fitbit acquisition.
Meanwhile, there have been imitation products by the dozens that have either been launched or are in the process of being so. The latest is the Chinese electronics giant OPPO, which over the past couple of months, has shown off their upcoming smartwatch with pictures of the device sitting pretty on senior company officials' wrists.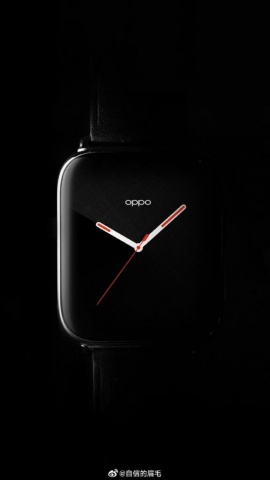 Of course, we began hearing of an OPPO smartwatch about a year ago, given that it was their first attempt at wearables. Shen Yiren, vice-president of OPPO once again revealed the device with a curved screen and a 3D glass design though this time round the official showcased the smartwatch via a promo poster.
The rounded-at-the-edge rectangular display appears to be following Apple's design contours though the executive took pains to suggest that a rectangular dial allows more data to be displayed compared to a round one. Though Shen Yiren also accepted that the circular dial has a better design feel and resembles a traditional watch.
Unlike Apple, which has promoted the smartwatch as a wearable device that does some of what the iPhone does, OPPO appears to be promoting their smartwatch as a healthcare accessory. The company is pitching the built-in ECG monitor as one of the key components though Apple Watch Series 5 and the Galaxy Active 2 are among devices already boasting of this feature.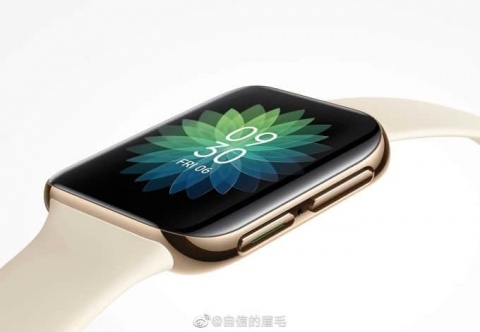 Given the fact that OPPO has been late in tapping the growing smartwatch market, it appears that the company officials are now seeking to impress the crowd by simply talking up the product, describing it as a game-changer in the market with its curved screen and 3D glass. Having said so, there is some element of truth in the fact that OPPO's square display offers more real estate for data to be showcased compared to even the Apple Watch.
While the standard functionalities of a modern fitness tracker have been incorporated by OPPO, it remains to be seen how the other functions such as monitoring heart rate, blood pressure and ECG function. Not to speak of the sleep quality monitor and the calorie meter that the company is speaking about.
The launch date is still under wraps though one can safely say that OPPO would offer a stiff price challenge to the likes of Apple and Samsung when they do eventually take the wraps off the first smartwatch from their stables.
TAGS: OPPO, smartwatch, Apple Watch, Galaxy Active)