Xiaomi Unveils Flagship Mi 10 and Mi 10 Pro Devices | TechTree.com
Xiaomi Unveils Flagship Mi 10 and Mi 10 Pro Devices
The Chinese smartphone maker has kept pace with the Samsung Galaxy S20 though it could attract a higher price in India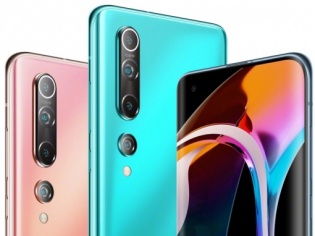 The Xiaomi Mi 10 and Mi 10 Pro was launched in China yesterday and the Chinese device maker has pretty much fulfilled market expectations by loading it with four cameras, the Snapdragon 865 processor, a punch-hole selfie camera among other things.
The two new devices would also be remembered as the second smartphones after the Galaxy S20 to sport the new LPDDR5 RAM technology, which means that the Chinese maker would be outsourcing the chips from Micron and Samsung itself. As was the case with the Galaxy Ultra, the devices come with a 108MP sensor that had debuted on the Mi Note 10.
Besides rolling out with 5G in China, the new devices also come with better connectivity in the form of Wi-Fi 6 along with Bluetooth 5 and NFC. The 6.67-inch AMOLED display has a 90Hz refresh rate with ambient sensors on either side. How does it help? Well, it won't flip over to full brightness when you happen to walk under a lamp post or into a brightly lit room. Meanwhile the Xiaomi Mi 10 Pro comes with the 108MP camera supported with OIS and EIS and with AI enhancements for stills and videos.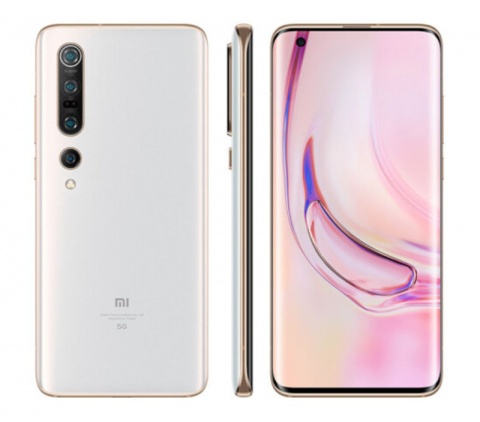 However, there's a bummer in the form of a 30W wireless charging capability which appears to pale before that of its predecessor that boasted 40W of wired charging. Maybe, the company wants to keep costs down, especially in the developing markets such as India where there is already a fear that the new devices could witness a new pricing structure.
Xiaomi global vice-president Manu Kumar Jain took to Twitter in what appears to be a heads-up post about the pricing. He underscored the fact that making premium devices required state-of-the-art facilities that weren't available in India. "We have to import 100% of the units if we launch the Mi 10 in India. Hence, it will have a different pricing model than usual," he said.
The Mi 10 Pro comes with three memory configurations of 8GB RAM and 256 GB storage, 12 GB RAM and 256 GB and 12GB RAM and 512 GB. It boasts of a 4,500 mAh battery that can be charged at up to 50W through the cable and 30W wirelessly. It also has an output of 10W for reverse charging of other gadgets such as ear pods.
Both phones went up for pre-order immediately after launch and is slated for delivery next week in China. It is still not clear whether the Chinese maker would be launching these premium phones in India, given that the price point could be higher than normal.
However, given the fact that the company's flash sale generated over 200 million Chinese Yuan it suggests that as many as 45,000 to 50,000 phones were available and sold almost instantly. With the Corona virus causing all sorts of issues with the industry in China, it remains to be seen whether the company can keep up the pace of production and exports.
Xiaomi had gotten into some controversy after they trolled rivals OnePlus last year over their pricing and then went ahead and launched the Redmi K20 Pro and the K20 at price points that irked customers who vented it via social media platforms. In fact, Jain had written an open letter then explaining the price structure, which didn't go well with the fans.
TAGS: Xiaomi, Mi 10, Mi 10 Pro, Smartphones, Manu Kumar Jain