All You Need to Know About Poco And Its Brand Revival | TechTree.com
All You Need to Know About Poco And Its Brand Revival
With the revival of Poco, competition will only intensify directly with flagship smartphones of OnePlus and Samsung.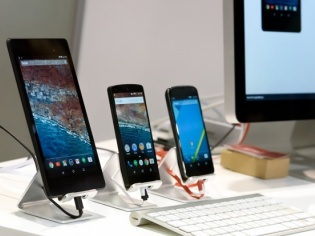 Xiaomi earlier this month announced that it has made, once blue-eyed sub-brand, Poco a new independent brand. In the same breath, its executives announced the arrival of a new smartphone Poco X2 slated to launch in the first week of February will be one of the many that the company has planned.
For quite a few, this news was a highly anticipated one and the rest reacted with a sigh of relief with a 'better late than never' look on their faces.
Back in 2018, Xiaomi first announced a new brand called Poco with an aim to revive the 'Real Flagship Killer". This name was unique, young and vibrant but the statement did give us a hint as to what to expect from the brand. Poco F1, the first and the only phone launched by Poco for almost 2 years, was created to undercut OnePlus and eye the vacuum in the budget flagship section ever since OnePlus decided to focus on Rs. 35,000+ segment.
Since India is a very price-sensitive market, this strategy clicked, similar to how OnePlus was accepted in the country around5 years back. With Poco, Xiaomi got quite a few things right, firstly one the specifications side also Poco F1 hit the bull's eye with its pricing. Heck, Xiaomi does know a thing or two about pricing their phones in India, don't they? Third and the most important part was to ditch MIUI and got a custom Poco launcher which was light, fast and sans any ads or bloat. No need to mention that Poco F1 was a success and sold like hotcakes.
However, since Oppo's offshoot Realme was successful in creating a dent in Xiaomi's empire, the idea of Poco took a backseat and after almost a year and a half, the brand has been revived.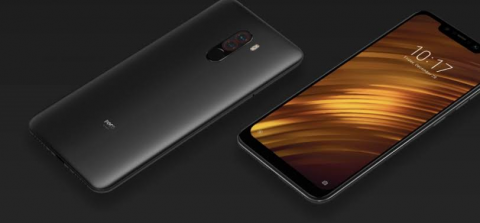 Will Poco's entry change the market dynamics?
Creating a sub-brand has been a go-to mantra for most brands though it is not a totally fresh of oven strategy and is here to stay. In the past, Micromax had Yu and Lava had Xolo as sub-brands. Xiaomi has Redmi and Poco while OnePlus and Realme are carved out of Oppo and even Vivo's sub-brand iQOO is set to enter India in the month of February. Similarly, Transsion holdings own budget-focused Tecno, Infinix, and while Itel completes the kart with feature phones.
With the help of these sub-brands or so-called independent brands, the OEMs are able to offer multiple buying choices for customers and in turn grabbing an overall larger market share. While Oppo, Vivo, OnePlus, Realme and now iQOO may compete in the market separately but in the end, its BBK Electronics, which own them all, enjoys the largest chunk of share in the Indian smartphone market.
In most cases, these sub-brands get to share the supply chain, technology and manufacturing facilities, etc. from the parent company which helps them keeping additional costs in check while they can focus on R&D, marketing and most importantly building a new identity. The upcoming Poxo X2 is Redmi K30 which was launched in China sometime back and the Realme X20 Pro was also launched as Oppo Ace in some markets.
With the revival of Poco, the competition will only intensify in the affordable flagship segment. We have Google Pixel 3A and 3A XL, Realme X20 Pro, and even Samsung has launched the 'Lite' variants of its flagships Note 10 and S10 devices. Rumours are rife that even OnePlus is planning to make a reentry in the segment with a cheaper device.
Xiaomi will also try to regain the market share with Realme was able to win in the last year and a half with the launch of mid-budget segment devices under the Poco brand.
What difference does it make to the users?
Well, the customers have nothing to lose. More competition means more options to choose from. Till sometime back, in the budget segment there was a conundrum for consumers as Xiaomi was the only prominent brand and almost all their devices looked and felt the same. Now with more brands, you have an option to pick and chose what you prefer as a customer. In fact, with so many options, customers are even spoilt for choices.
OnePlus which became an instant hit with their devices with high specifications to price ratio and ruled the segment for a long time. It had a reality check with the lukewarm response to its flagship offering 7T Pro. The strategy of increasing the price of its phone with each iteration has not gone really well with the users and the growing competition among the brands in the premium-budget range will only see one winner, the customer.
TAGS: POCO, Samsung, Xiaomi, OnePlus, Smartphones, Affordable, Pocophone F1