Apple Offers Replacement of iPhone Battery Cases | TechTree.com
Apple Offers Replacement of iPhone Battery Cases
The company has offered to replace affected units of the iPhone XS, iPhone XS Max and the iPhone XR manufactured between January 2019 and October 2019 for free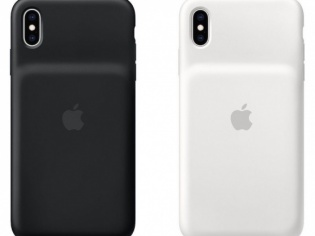 Ever since the mobile phone manufacturers started the race for getting newer and glitzier devices into the hands of eager customers, quality appears to have taken a backseat. Pretty much every brand has seen recalls and freebies being offered as one or the other part of the hardware began to malfunction before their sell-by-dates.
The latest addition to this dubious list is Apple, which despite priding itself on quality and customer satisfaction, is now facing a malfunctioning battery case on its most recent crop of iPhones starting from the iPhone XS to the iPhone XR range. The company has now offered a replacement program for devices manufactured between January to October, 2019.
Of course, one may argue that the battery case is part of OEM and not the device itself so Apple coming forward to replace them for free shows how important customer service is for Tim Cook and his organization that has kept Apple at third position amongst all smartphones on a global scale – behind Samsung and Huawei.
On its website, Apple says that some smart battery cases made for iPhone XS and other models could exhibit behaviours related to not charging or doing so intermittently or stops charging the iPhone or charges it intermittently.
Customers had reported the issue for some time now forcing the Cupertino tech-giant to respond positively to the challenge of its smart battery cases that cost a whopping $129 as against cheaper third-party options available in the market. The company had upped the ante over imitators by incorporating some iOS integrations on the case.
The iPhone battery cases now display useful features such as the percentage of charge remaining on the lock screen and in the notification centre. There is also the lightning port which adds to the fun though Apple relies on customers' penchant to seek first-party accessories given that it adds to the fanboy image of iPhone users.
Apple's blog post asked customers facing issues with the smart case to seek an appointment at an Apple store or find an authorized service provider. The executives would examine the case and once verified would offer a replacement, though the offer would not be available in cases where the two-year warranty on the case is over.
TAGS: Apple, Apple iPhone, iPhone, battery, iPhone XS, iPhone XS Max, iPhone XR