The Era of the Mid-Priced Smartphones Dawns | TechTree.com
The Era of the Mid-Priced Smartphones Dawns
Rumours of cheaper iPhones coming alongside the reasonable success of Google's Pixel 3a could well signal a new era of mid-prizing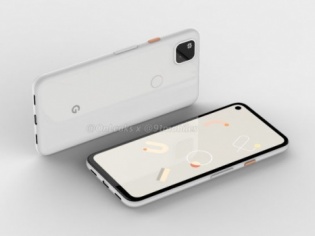 Smartphones from the Apple, Google and Samsung stables have tended to polarize the experts who take the onerous task of writing reviews about these gadgets, even if research data suggests that actual customers couldn't care less. A significant section now believes that these high-end phones aren't worth paying a premium on as cheaper brands offer similar if not same features for lower prices.
In fact, we had recently written about how smartphones in the new decade would not be about cameras, sensors and battery life but processing speed and the software that manufacturers provide to ensure that users make the best out of the ever-improving hardware. Of course, there would be takers for the iPhones that cost an arm and a leg or the foldable Galaxy where even a kidney won't cover the costs, but then that would be just the creamy layer of smartphone buyers.
At the lower end of the spectrum, we already perceive a crowd with brands such as Honor, RealMe and a few others that provide more than decent quality hardware with the standard Android software that keeps things fluid at a cost that is half or sometimes just a third of the price tag that the high-end phones come with. That the top-end phones last at least twice as longer than the rest isn't lost on the customers either. It's just that very few want to spend beyond 20-30K for a phone – that too in EMIs!
Which is why it makes sense for the Apples and the Googles to launch phones that cater to this price segment but aren't exactly stripped-down versions of their expensive models. There have been consistent reports that Apple may come out with an iPhone SE2 Plus this spring with a screen sized between 5.5 and 6.1 inches and carrying all the features barring a face ID or fingerprint.
Since the company began manufacturing the iPhone 5 SE in India, the costs came down and there are also rumours doing the rounds that the iPhone XR model too may get shipped out of our shores, thus giving some level of price advantage of those aspiring to own an Apple but keeping away due to the massive hole that such an acquisition could create in one's purse.
That there is a white space available for phone makers became obvious when the Pixel 3a and the Pixel 3a XL came on the scene. Priced around 40K at the time of launch and with prices dropping by 7K or more now, these smartphones are actually a steal for those who couldn't afford the Pixel 3 due to its jaw-dropping costs.
Why so? Because Google played it well by ensuring that the look and feel retained the luxuriousness of the costlier version while many of the features that differentiated it were retained in the cheaper one. The Pixel 3a had all that a regular customer could care for – a vivid 5.5-inch OLED display, a superb camera and the company's software that customized the Android.
Given its success, one isn't surprised that Google appears to be getting ready for a Pixel 4a now. A post on 91Mobiles claims that the new model would make an appearance in the first half of this year. The new device may have a 5.7-inch display with a hole-punch selfie camera which might mean that the lower priced version may appear smarter than its costlier cousin.
A report published on Engadget.com argues that there are still many unknowns and it is quite probable that the Pixel 4a could come with a mid-range Snapdragon and other performances compromises that could prove to be a bummer for Google, given that brands like Xiaomi, One-Plus and a host of others are going after better processing power and cooler apps.
Like we mentioned in an earlier post, what do most users actually care about in their smartphones these days? "The consumer needs a smartphone to watch some videos, possibly an odd live television show, check emails, spend time on social chatter and answer a few phone calls in-between." Yes, we agree with Rahul on this one.
Which is why we believe that the world is ready for the mid-priced smartphones.
TAGS: Google, Pixel 3a, iPhone, Apple, Samsung Galaxy, RealMe, Xiaomi, OnePlus