Facebook Acquires PlayGiga, Stacks Up Gaming Business | TechTree.com
Facebook Acquires PlayGiga, Stacks Up Gaming Business
This is the Menlo Park giant's second acquisition following its buyout of Beat Games last month and suggest that the social media giant is gung-ho about social gaming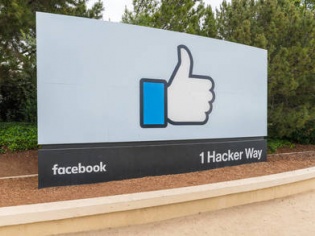 Facebook is out to get a makeover in 2020 and the beauty-kit that it proposes to use would contain a good number of ingredients from the social gaming ecosystem. Last month, the company acquired Beat Games and barely a month later it is coughing out $78 million to get its hands on PlayGiga, the Spanish gaming start-up.
Stymied by a series of legal challenges around data privacy as well as ethical issues related to campaign ads and its monitoring, it is no surprise that Mark Zuckerberg is quietly seeking an image makeover at the earliest possible date. And what better than to revert back to the Farmville days of yore when users would flock to the site and build their virtual farms in a manner that attracted zero controversy.
So, what's with the latest PlayGiga deal? On its website, the company says it allows telecom companies, publishers and media companies to add gaming as a service (GaaS) to their digital portfolios. The company says agreements with over sixty gaming publishers and offers over 300 console-based games.
In a signed article published on ITPortal.com, PlayGiga CEO Javier Polo argues that with the advent of 5G networks, telecom companies would require an appealing use-case to underpin their sales pitch. "3G was all about access to the mobile internet, and 4G was launched with the promise of streaming music, TV and video. When it comes to 5G, cloud gaming happens to be the most compelling, brand new service that telecos can base their roll-out around," he says.
Which rings true, given that the individual users holding mobiles capable of faster speeds and reduced latency would be left with little to do as streaming music, TV and video would play better on their devices. The fact remains that these applications function quite well using 4G so why would users want to upgrade and pay extra for their 5G devices in the first place?
When users are getting speeds in excess of 10 to 100 times more, it opens up the world for families to play games in 5G enabled smart homes for which Facebook is already preparing with their Horizon experiment that uses AR-VR capabilities. Users would have access to subscription services or use their smartphones as consoles for cloud-based games where processing happens elsewhere and thereby reduces the strain on the device processor and batteries.
PlayGiga has been working on the GaaS model since its founding in 2013 using Intel's Visual Cloud platform to stream games to subscribers. Having acquired Beat Games and its popular VR title Beat Saber last month, Facebook's strategy for the future is indeed quite clear. Aim for the connected smart homes and provide a virtual environment for users to interact in every way possible, be it via games, through music or simply through sharing news and images as they do now.
The company's blog informed us way back in March that Facebook Gaming had over 700 million subscribers at that point in time, which is sure to have gone beyond the billion mark thanks to the spate of acquisitions in recent times. With the launch of its Gaming Tab, the company is ensuring that gamers of all kinds, professional and casual, would be hooked on at just one click.
The company had added its Gaming Hub to the main navigation menu after having initially launched it as a standalone app. Besides a livestreaming service, the hub also boasts of Instant Games and posts about gaming-related pages, just so that users find something else to do when they want to take a break from their gaming pursuits.
Having started selling its Oculus Quest and Rift headsets earlier this year, the company appears all set to usher in 2020 as a social gaming destination that may well shift Facebook's revenue model from online advertising into a virtual realm of hooking individuals and groups on to cloud-based gaming.
Make no mistake! This time round Facebook is looking to make the GaaS work for itself, though its experiments with hardware was nothing but a lot of gas!
TAGS: Facebook, PlayGiga, Beat Games, Oculus, Horizon, Gaming, GaaS