What? A Blockchain-Powered Smartphone? | TechTree.com
What? A Blockchain-Powered Smartphone?
Does this mean the end of the road for Google, Facebook, Apple and others who use our data to fill their coffers?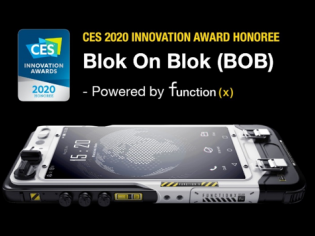 Data privacy is one of the biggest issues for all the smartphones users. Every year, companies are upgrading their phone cameras, performance, display and much more. However, barring Tim Cook's Apple this time round, most other smartphone brands are silent about privacy issues, especially those that use third-party centralized operating systems such as the Android.
So, one can safely (no pun intended) assume that one's data stays somewhere on the cloud that is untraceable to the users but can be traced and used by those that own that space up there. A recent report in TechCrunch.com said millions of SMS messages were exposed recently due to a lapse in database security.
Sensitive text messages such as two-factor codes and other security aspects, if breached, may allow anyone viewing the data to gain access to a person's online accounts, including possibly those pertaining to one's banking transactions. To safeguard our data, the world needs a smartphone that doesn't snoop using cameras, microphones, assistants and every other trick in the book and some outside of it.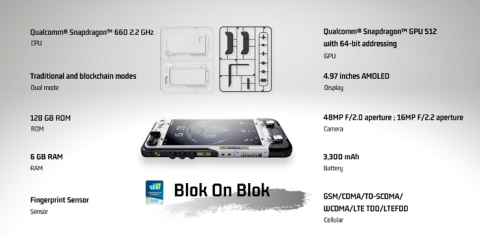 Looks like our prayers are being answered now! CES 2020 innovation award honoree, Blok on Blok (BOB) is a phone which we need to save our data. BOB is the world's first blockchain powered smartphone powered by function(x) or F(x) OS. Any actions made within the f(x) OS will be decentralized. This will provide users full control of their data by transacting all the actions like texts, calls, internet browsing and sharing of files on the blockchain.
Other than securing the data on the blockchain, BOB also comes with the Android OS which can be switched seamlessly in one click for normal Android experience. The BOB is powered by Qualcomm® Snapdragon™ GPU 512 with 64-bit addressing. It is available with 6GB RAM and 128GB ROM, which can be expanded to 512GB.
BOB has a 4.97inch AMOLED HD touch screen (1920 x 1080 pixels) with a 16:9 aspect ratio. BOB will have battery capacity of 3300 mAh and will support wireless charging. It comes with 48-megapixel rear camera and 16-megapixel front facing camera to serve normal smartphones user needs. For all those geeks who love sci-fi movies, BOB seems to be just the right choice, given that it comes with a self-assembly kit that provides users the liberty of designing the phone according to personal taste.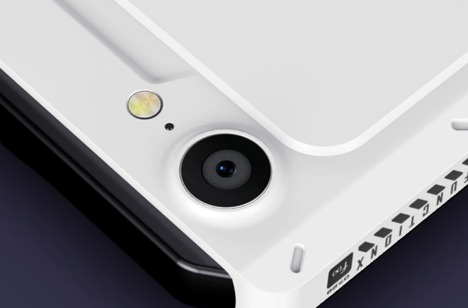 Just to separate personal information to business, people prefer to use two smartphones: one for personal work and second for business. However, this still doesn't make our personal data protected, and someone could still be looking at our data. BOB is a future-ready device which could separate and protect our business as well as personal data and give us the ownership to share with someone only on our authorization.
Sounds too good to be true right? Well, sadly for us it is so. For, BOB is a node-to-node device which means phone calls or messages can only be sent to another BOB which functions as another node. So, until there is a tectonic shift in favor of a phone that makes user stop worrying about privacy, we believe the dirty dozen out there making money using our data will continue to do so.
TAGS: Blockchain, Google, Apple iPhone, Data Privacy