For India, Apple's Hardware Subscription is a Bad Idea | TechTree.com
For India, Apple's Hardware Subscription is a Bad Idea
Tim Cook's experiment may not find too many takers in this nick of the woods given that users tend to skip alternate phone launches as a matter of routine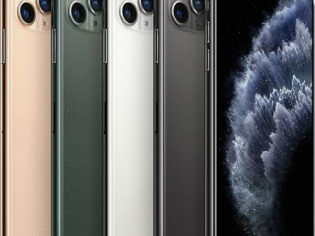 Over the past few years, Apple has been shifting focus on to its services business in a systematic fashion to the point where it accounts for about half of the company's revenues. Given the decline in overall iPhone sales, Tim Cook is now hoping to bunch software and hardware into a single subscription package, which essentially means users get their smartphone on EMIs directly.
During the company's quarterly earnings call last week, Cook actually supported the idea and went a step further by suggesting that Apple already had something similar going on with its iPhones since 2015, albeit only in the United States. Under the scheme, the company let people pay by EMI and threw in additional warranties and upgrades and in 12 months, they could acquire the newest phone.
In recent times, Apple has eased off from its high pedestal approach by offering trade-ins where customers seeking the newest model of their products could simply sell their old ones back and get an effective discount. In fact, they even advertised iPhone prices after such a trade-in at their stores and in all marketing materials. They took a leaf out of the automotive industry!
During the latest earnings call, Cook announced a new program whereby users of Goldman Sachs Apple Card would get a 24-month interest-free loan on every iPhone purchase. Apple CFO Luca Maestri was quoted on CNBC.com as saying that the company saw great results from trade-ins with more than five times the volume growth within a year.
"We're cognizant that there are lots of users out there that want a sort of a recurring payment like that and the receipt of new products on some sort of standard kind of basis, and we're committed to make that easier to do than perhaps it is today," Cook was quoted as saying in the same report.
While the bunched scheme works well for Apple in the developed markets, would the same hold true for India? Let's look at some numbers to start with. A base model of the iPhone XS is today priced around Rs. 85,000 which when divided into a 12-month EMI works out to Rs.7,100 (rounded off) – sounds very reasonable even if the company decides to bunch Apple TV+ (Rs.99 a month).
However, this is where the problem begins. Most iPhone users in India believe in upgrading their phones only once in two years. Someone who bought an iPhone XS for close to a lakh of rupees late last year usually prefers to skip the next couple of models, which means they'd not bother about the iPhone 11, let alone the iPhone XR.
Coming to iCloud storage that Apple bunches with its offers with the hardware in the United States. This is another area where Indian users may be reticent to spend money, ranging from Rs.75 for 50 GB of storage to Rs. 219 for 200 GB, which is what most users would be aspiring for. Would Apple be open to reducing the bunched subscription rates below the global standards? We don't think so!
And if one were to look at the offerings on Apple TV+ currently, there is precious little that a young millennial could find as is the case with Apple Music, given that they have a whole lot of free stuff available through other options such as YouTube videos or Gaana.com. Once again, paying a price for something that is available free elsewhere isn't how India functions.
So, while Tim Cook may be actively considering a bunched offer to enhance hardware sales, it may not be the right answer for a country like India where phone users love upgrades but aren't always ready to fork out extra cash over a 12-month interval.
TAGS: iPhone, Apple, Apple iPhone, Exchange, Apple iCloud, iCloud