Google Pay Adds Biometrics; But Not in India | TechTree.com
Google Pay Adds Biometrics; But Not in India
Google Pay has taken a further step towards securing e-payments by introducing biometrics-based transactions on Android 10 devices. The rest will have to wait though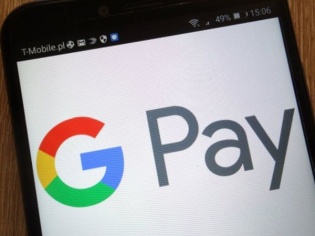 Having introduced facial recognition in its latest Pixel offerings, Google has now added biometrics to its digital wallet platform Google Pay in what is seen as a first step towards making electronic transactions safer and tamper proof. However, the new 'face unlock' and fingerprint authentication features will take some time before appearing in India.
The biometrics-based transaction options can be seen in the latest 2.1 version of the Google Pay app though only select phones running on Android 10 would be able to utilize them to make e-transactions in a more secured fashion. So, if you are the lucky owner of Pixel, the latest OnePlus series, then you are sorted.
But, not so in India. The company still requires UPI pin authentication for all transactions and there is no sign of biometrics replacing it any time soon.
Google Pay users previously had to enter a PIN to secure their transactions. This has changed now with the latest update. Google has now added support for biometrics API so that you can use your fingerprints or face to authenticate your money transfers. The new feature does the job faster than the traditional PIN security.
Users can find the option under the Sending money section of the app and switch from PIN to biometric security or keep both options to protect the money transfers done via app. However, it is important to know that the biometric security feature works only for the money transfers and not the NFC payments in stores. For that, one still has to unlock the phone.
Unless there's a major cyber-attack, Google Pay remains secure to its users with the these features, as the company has claimed. However, we believe as no payment system is completely secure anywhere, users should take the following precautions:
If your phone is lost or stolen, immediately use the "Find My Device" feature and lock, or erase your information.
Never leave your phone unlocked, it can be used by others to access your financial and other confidential information.
Send money through Google Pay to people or businesses you know, don't share it for purchases on public online forums.
TAGS: Google Pay, Android 10, biometrics, Security