Samsung Launches A 98-Inch QLED TV For Rs 59,99,900 | TechTree.com
Samsung Launches A 98-Inch QLED TV For Rs 59,99,900
It comes with Quantum Dot LED tech and real-time content up-scaling.
While 4K TVs are yet to catch up, Samsung has launched its 8K TV in India. The TV is based on LCD with Quantum dot LED backlight tech. It addresses many shortcomings of the existing LED backlight technology such as uneven brightness and washed out colors.
The Samsung QLED 8K TV comes in two sizes – 82-inch and 98-inch. Those not familiar with 8K, it has eight times more pixels than Full HD. The TV boasts of Samsung's machine learning based upscaling feature. It basically transforms low-res video into 8K for better pixel mapping. It doesn't really improve the picture quality though.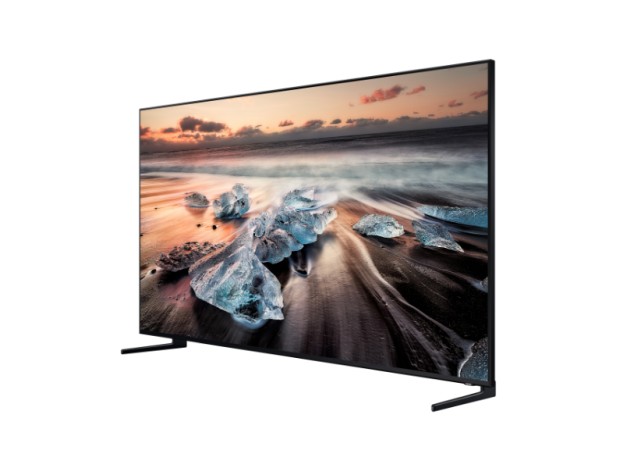 Samsung new TV line-up features Bixby voice assistant. A mic embedded in the remote enables you to conveniently control the TV with voice commands. These TVs offer iTunes Movies and Apple AirPlay 2 support. Samsung has added an Ambient mode that enables users to display art or information on the display in idle mode.
To save you from the cabling clutter, Samsung's QLED TV range comes with a single cable that connects to the One Connect Box. The box hosts a variety of ports and other connectivity features.
The 82-inch 8K QLED TV is priced at Rs 16,99,900. The 98-inch model will be made to order for Rs 59,99,900.
TAGS: Samsung