What Google I/O 2019 Has In Store for Android Fans | TechTree.com
What Google I/O 2019 Has In Store for Android Fans
Google announces cheaper, better smartphones, upgrades Assistant and gets bullish on smart homes.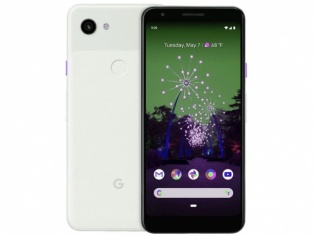 The much awaited technology event of the year Google I/O, a three-day developer conference held at Google's headquarters in Mountain View, California, begins on Tuesday with a keynote highlighting the company's latest projects and products for tech enthusiasts. Here's what Google announced for Android users and Google fans.
Google Pixel smartphones gets cheaper
Google officially unveiled its Pixel 3a and 3a XL smartphones stating that these are relatively cheaper and have a new fresh feel. While on their surface, they don't look much different from the original Pixel 3 and 3 XL counterparts, save for their plastic construction compared to the previous version's glass and metal build. To bring the price down, they've lowered the processor down a bit (from a Snapdragon 845 to a Snapdragon 670), capped storage at 64GB and dropped wireless charging capabilities. On a positive note, they found room for a 3.5mm headphone jack.
The Pixel 3a and 3a XL are b available immediately in black, white, or purple, starting at $399. The Google Pixel 3a price in India is set at Rs. 39,999, while the Google Pixel 3a XL price in India will be Rs. 44,999. Both smartphones will be offered only in 4GB RAM/ 64GB storage variants. The Pixel 3a and Pixel 3a XL release date in India is May 15, with the smartphones going up for registrations from 12:30pm IST on Wednesday, May 8 via Flipkart. The Google smartphones have been launched in three colour variants – Clearly White, Just Black, and Purplish, with only first two set to make their way to India. Buyers in India will also get a free 3-month YouTube Music Premium subscription, if they activate a Pixel 3a smartphone before September 30.
Google Assistant gets an upgrade
The search giant's ubiquitous Google Assistant got a major upgrade at I/O 2019 that could alter how people interact with or speak to their phones. In a demo, Google showed how the next-gen version of Assistant could be used not only for basic searches and setting alarms, but also to operate your phone, composing a message to a friend, searching for a picture to attach, and sending it off, among other things.
The company claims this new version of Assistant will process requests up to 10 times faster than the current model. That's because Google has slimmed down the AI models used to listen to and interpret speech, making them small enough to run directly on-device, rather having to send data to remote servers for processing.
Nest is taking over smart homes
Google is consolidating some of its hardware products by sticking its Google Home devices under the Nest brand, which features items like the Nest Hello Doorbell and Nest Secure Alarm. The first new product revealed under the Nest brand is the Nest Hub Max, a 10-inch, camera-equipped version of Google's smaller 7-inch Home Hub (now called the Nest Hub).
The larger Nest Hub Max adds a more powerful audio system, as well as a camera for video calls using Google Duo. It also supports facial recognition for displaying personalized information on the screen when appropriate.
Another update coming to Google Home devices takes everyone by surprise. It will finally let users stop alarms and timers by simply saying "Stop," rather than depending on Google's wake phrase.
TAGS: Google Assistant, Google Pixel