ACMarket AppStore is the PlayStore Alternative | TechTree.com
ACMarket AppStore is the PlayStore Alternative
ACMarket is a best alternative to the PlayStore for Android users.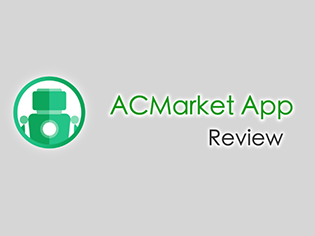 Much like the official store, it offers a ton of apps and games, many of them modified with great new features.
And the good news, It is completely free. Read on for all the details
How to Install ACMarket:
Installing ACMarket requires you to manually download and install the .ipa file to your Android device.
Open your Settings app and tap on Security
Find and enable the Unknown Sources option – if you don't, the APK file cannot be downloaded
Now Download the ACMarket .apk file on your Android device
Locate it on your device and open it
Tap the file to install it and wait
When the installation is successful, you will see the ACMarket icon on your home screen
If the icon isn't there, repeat these steps carefully, making sure Unknown Sources is enabled.
We're not done yet.
How to Use ACMarket:
AC Market is very easy to use. When it has been successfully downloaded onto your device:
Tap the icon on your home screen to open it
Pick your category:
Apps – Android apps, all free
Games – loads of Android games for free
Mods – modified versions of popular games and apps
Browse through the list or search for a specific app or game using the search bar
Tap your app or game, tap Install and wait
The icon will appear on your home screen
See how easy it is?
Common market Problems:
While AC Market is stable and reliable, on occasion it just stops working. Don't worry; there are ways to fix this:
Method 1: Resetting App Preferences
Open Settings
Tap on Apps (Or Apps Manager)
Go to All Apps and tap on the menu
Tap on Reset App Preferences
Tap Reset Now
Try again, AC Market should work
Method 2: Clearing Package Installer Cache and Data
Open Settings
Go to Apps (or Manage Apps)
Tap System Apps>Package Installer
Tap on Clear Data and then on Clear Cache
Try again
Note – if you use Android Marshmallow, these are found under the Storage option
Still not working?
Method 3: Enable Unknown Sources
As we said at the start if this option is NOT enabled, AC Market will not work:
Open Settings>Security
Tap Unknown Sources and enable it
Try again; if ACMarket still isn't working, delete it.
Keeping Unknown Sources enabled, reinstall it
Wait, there's more
Is ACMarket Safe to Use?
Yes. The developers spent a lot of time developing the app installer and making sure it was safe to use. They issue regular updates which you must install to keep it that way. You should also use reputable anti-virus software to protect yourself too because there may be a rogue app slip through the net.
How to Delete AC Market:
If ACMarket isn't for you or it is causing you a problem, just delete it from your device:
Launch Settings>Applications
Tap ACMarket in the list
Tap on Uninstall
ACMarket will be deleted
Simple as that
Alternative Apps:
If you fancy trying something a little different, there are alternatives to AC Market:
Panda Helper:
Panda Helper is one of the best alternatives, offering thousands of apps and games. Choose form modified stock apps, tweaked games, emulators, screen recorders and more.
TutuApp:
TutuApp is another excellent alternative and was one of the first to be released. With thousands of modified apps and games on offer, with a few tweaks thrown in for good measure, it's worth a look.
It's your turn
Let us know your thoughts on ACMarket and follow us on Facebook for more great tips and app recommendations like this
TAGS: App Store