Google To Pay Apple $3 Billions To Be Its Default Search Engine: Reports | TechTree.com
Google To Pay Apple $3 Billions To Be Its Default Search Engine: Reports
The tech giant had paid $1 billion in 2014, and now, Bernstein analyst suggests it is $3 billion.
Well, it looks like, Google is being retained as iPhone's default search engine as the tech giant seems to be willing to pay $3 billion to Apple. This is thrice the amount what Google had paid in 2014. In-fact, it looks like Google's licensing fees will be making up a huge bulk of Apple's services business.
According to Bernstein analyst A M Sacconaghi Jr, "Court documents indicate that Google paid Apple $1B in 2014, and we estimate that total Google payments to Apple in FY 17 may approach $3B. Given that Google payments are nearly all profit for Apple, Google alone may account for 5% of Apple's total operating profits this year, and may account for 25% of total company OP growth over the last two years."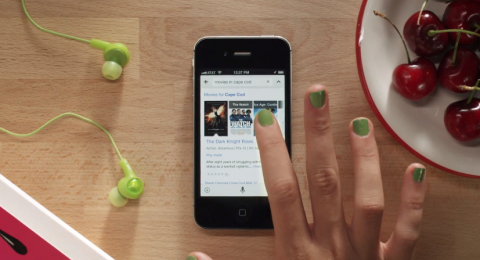 However, according to a report published on HypeBeast, Sacconaghi has also mentioned that Google may not pay Apple any licensing fees at all, provided that, its search engine is so popular that Apple has no other option. But, that somehow seems like an option Google would be afraid to bet upon, because Apple devices contribute around 50 per cent of Google's mobile search revenue. Looking at this, we can clearly see how this could actually be a win-win type of situation for both Apple and Google.
TAGS: Apple, Google, Apple iPhone