Google Allo Now Available For Desktop Users | TechTree.com
Google Allo Now Available For Desktop Users
The web version also brings in Google Assistant along with ability to keep history log of requests.
Google has recently rolled out the web version of its successful mobile chat application, Allo. To recall, Google VP of Communications Products Nick Fox had tweeted a screenshot earlier, in Feb 2017, mentioning that the web version was still in 'early' development. Further, in July, Google Allo's Head of Product Amit Fulay had announced that the web version of the chat application would be released in the coming weeks. And, here it is.
According to a report published on TechCrunch, Google Allo's web version uses a pairing process similar to what WhatsApp has. However, it looks like, the feature is currently available only for Android phones, while the website indicates that support for iPhone will soon be available.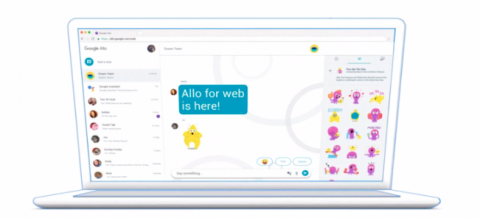 Adding further, Amit Fulay's recent tweet suggests users to try out the 'Allo' for web on Chrome. He further suggests to download and install the latest version of 'Allo' on Android before actually trying out the 'Allo for Web'.
Apparently, since Google Allo is known for its integration of 'Google Assistant' inside the app itself, it is pretty much expected that we see the same on the web version as well. It is also reported that the Google Allo for Web will keep a history log of requests.
To recall, Google Allo was unveiled for the first time at the company's I/O developer conference held last year, alongside 'Duo'. And, ever since then, Allo has managed to get over 10 million installs on Android.
TAGS: Android, Google Allo, Google Assistant