Google Launches 'Hire' To Make Recruiting More Easier | TechTree.com
Google Launches 'Hire' To Make Recruiting More Easier
Hire is said to work seamlessly with G Suite apps and thus, companies can run efficient recruiting process.
Google has announced the launch of a new app, known as 'Hire', which is designed to help small and medium business recruit people more effectively and fill up an open position with the best candidate.
The technology giant has announced in a recent blog post that Hire makes it easy to identify talent, build strong candidate relationships and efficiently manage the interview process end-to-end.
It also integrates seamlessly with G Suite apps like Gmail and Google Calendar, which more than 3 million businesses use, many of them to drive recruiting efforts. With the introduction of Hire, customers now have a hiring app alongside G Suite's familiar, easy-to-use tools that can help them run an efficient recruiting process, mentions Google on its official blog post.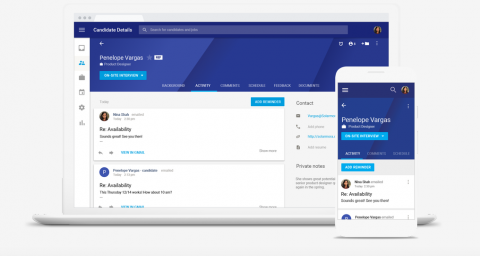 Here are a list of tasks that you can do with the integration of both Hire and G Suite, as given on Google's Blog.
Communicate with candidates in Gmail or Hire and your emails will sync automatically in both.
Schedule interviews in Hire with visibility into an interviewer's schedule from Calendar. Hire also automatically includes important details in Calendar invites, like contact information, the full interview schedule and what questions each interviewer should focus on.
Track candidate pipeline in Hire, and then analyze and visualize the data in Sheets.
Now, according to Google's blog post, all U.S.-based businesses under 1,000 employees that use G Suite can purchase Hire to land the best talent.
TAGS: Google, Google Hire