You Can Continue Work On-The-Go Soon On Windows 10 | TechTree.com
You Can Continue Work On-The-Go Soon On Windows 10
Microsoft is said to be leveraging Cortana to actually make this possible.
Microsoft Windows 10 will soon enable users to experience Apple Continuity-like features that allow users to start a certain task on one device, and continue the same task on another.
Well, according to a recent post published by Gadgets360, it is said that this feature would be utilising Microsoft's virtual assistant Cortana which is also available on various operating system including iOS and Android.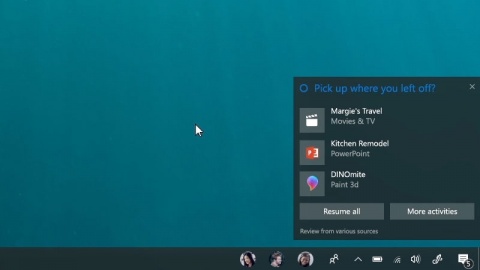 The same report mentions that Microsoft has explained how Cortana would be able to actually leverage this feature. Accordingly, the virtual assistant would be asking you if you want to pick up where you left in your app, doc, or even a website.
This feature is being called by Microsoft as Pick up Where I Left Off and in short, this allows you to continue working on your PowerPoint presentation on your smartphone even though you might have closed the Windows 10 laptop or PC. Well, Cortana will be prompting you to continue working on-the-go when you actually switch to your mobile device.
However, as pretty much expected, Microsoft has mentioned that to completely experience this feature, third-party apps will have to use easy to implement APIs. Thus, to actually experience this work on-the-go feature, users will need to have PWILO-enable apps on mobile devices.
TAGS: Microsoft, Windows 10