Nokia Drags Apple To Court In Over Patent Infringements | TechTree.com
Nokia Drags Apple To Court In Over Patent Infringements
Apple reportedly declined Nokia's offers to license its patents.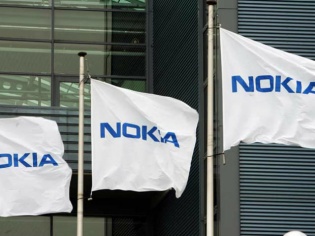 Nokia and Apple have locked horns in courts of Germany and the United States. According to Nokia, Apple has infringed its patents for many products in the market. Ever since Nokia the took ownership of Alcatel-Lucent in 2016, and has also invested €115 billion, the company owns three distinct sets of intellectual property. These are products such smartphones, tablets, personal computers, and other devices of similar nature. The main issue of contention is that, after Apple agreed to licensing terms in 2011, but never renewed the terms again.

Ilkka Rahnasto, the head of Patent Business at Nokia, stated, "Through our sustained investment in research and development, Nokia has created or contributed to many of the fundamental technologies used in today's mobile devices, including Apple products. After several years of negotiations trying to reach agreement to cover Apple's use of these patents, we are now taking action to defend our rights." Nokia's statement made clear that they have filed suits in Regional Courts in Dusseldorf, Mannheim and Munich in Germany and the US District Court for the Eastern District of Texas, with 32 patents in suit across all of the actions, covering technologies such as display, user interface, software, antenna, chipsets and video coding. Also, they are contemplating more such lawsuits.


The patent war story
The legal battle between Nokia and Apple is not the whole issue. Apple has already taken legal action against Acacia Research Corporation, Conversant Intellectual Property Management, alleging that they colluded with Nokia to extort an 'exorbitant revenue' by unfair means from Apple. In fact, Josh Rosenstock, the spokesperson said, "We've always been willing to pay a fair price to secure the rights of patents covering technology in our products.Unfortunately, Nokia has refused to license their patents on a fair basis and is now using the tactics of a patent troll to attempt to extort money from Apple by applying a royalty rate to Apple's own inventions they had nothing to do with." Apple filed lawsuits against Acacia, Conversant and Nokia barely a day after Conversant named Boris Teksler as its new Chief Executive. He had worked as Apple's director of patent licensing and strategy from 2009 to 2013, which further complicates the case.
TAGS: Nokia App Folders, Apple, legal, Patent Wars