HTC 11 May Feature The Latest Snapdragon Processor And 8 GB RAM | TechTree.com
HTC 11 May Feature The Latest Snapdragon Processor And 8 GB RAM
The smartphone is touted to be the world's first with an 8 GB RAM, though other smartphones are being touted the same as well.
It looks like a couple of pictures of a new smartphone by HTC, dubbed as the HTC 11, have recently leaked on Chinese social media platform Weibo. The images reveal a couple of features of the new and upcoming smartphone by HTC.
Accordingly, the smartphone is expected to sport a 5.5 inch QHD display screen, which means that the smartphone will be coming a bigger and better screen when compared to the 5.2 inch FHD panel that we recently saw on the HTC 10.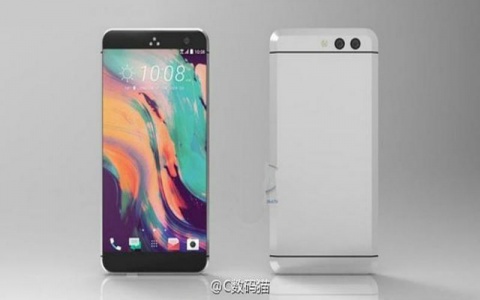 Also, a recent report published on The Indian Express states that the smartphone is expected to come with the latest Snapdragon 835 processor that was announced by Qualcomm last month.
Along with this, the HTC 11 is being touted as the world's first smartphone to feature an 8 GB of RAM and 256 GB of internal memory, states the same report on The Indian Express. However, if you have kept yourself active recently in the technology industry, you may be familiar about a couple of other tech companies touting the same with various other smartphones.
Apparently, if you observe the image that was leaked on Weibo, you can see that the smartphone features a dual camera setup on the back, which is pretty much common nowadays. The setup seems to come with two 12 MP sensors. Also, the smartphone is expected with an 8 MP front facing camera.
The report also states that the HTC 11 may come with a 3,700 man battery which is again bigger and better than the 3,000 mAh battery found on HTC 10. It is also expected to come with Qualcomm Quick Charging 4.0 technology.
Having said this, we may have to wait for the exact details until the company makes an official announcement, probably in first half of 2017.
TAGS: HTC