Facebook Adds Classic Arcade Games To Its Messenger | TechTree.com
Facebook Adds Classic Arcade Games To Its Messenger
You can now play PAC-MAN, Galaga, and Space Invaders with your friends.
Facebook has been trying a lot of things to make users spend more time on its Messenger service. In a latest bid, it has integrated classic arcade games such as PAC-MAN, Galaga, Space Invaders, EverWing, Track & Field 100M, and Words with Friends: Frenzy.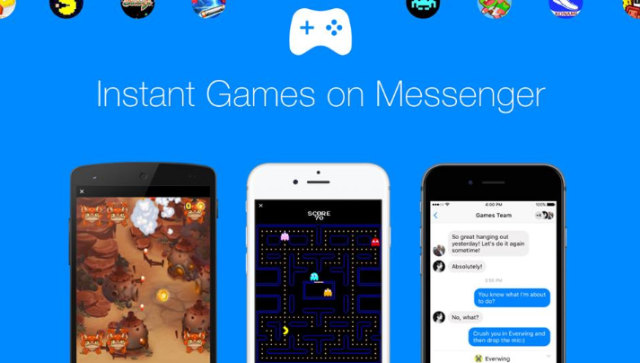 Dubbed as Instant Games, this new feature lets you challenge your friends right from the chat window. before you try your hand at it, ensure that you are running the latest version of Messenger. Within a conversation, all you need to do is tap on the game controller icon just below where you type your message. Scroll and select the game you wish to play. After you finish a round, people in the conversation will see your score and will have the opportunity to challenge you back. As you would have figured by now, you won't be able to play in co-op or multilayer mode. It is mostly a leaderboard competition.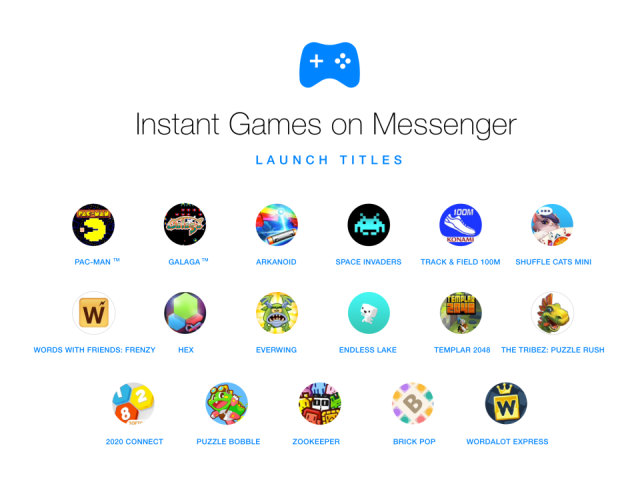 This Facebook Messenger Instant Games will first roll out to 30 countries. It is compatible with newer iOS and Android operating systems.
TAGS: Facebook