Reliance Jio's New 4G Feature Phones To have Unlimited Voice And Video Calling | TechTree.com
Reliance Jio's New 4G Feature Phones To have Unlimited Voice And Video Calling
The new set of feature will have 4G capabilities with Voice and Video calling, thus bringing a new set of consumer into the company's fold.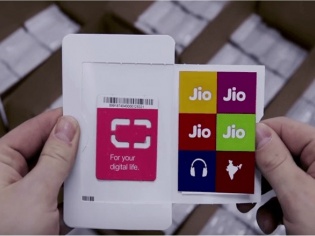 To continue its push to grow the user base, Reliance Jio is all set to launch 4G VoLTE compatible feature phones. This means that these non-smart handsets can be used for video and voice calling. These devices could could be as low-cost as Rs 1,000, and come bundled with the offers mentioned, and is expected to bring in a large consumer base from the rural and Tier-III cities across the country. According to sources in the industry, "Jio wants to tap all the segments in the country and sees huge potential in the rural areas, which it now aims to tap with VoLTE feature phones. The 2G feature phone is still a big market in India."
Even as India is waking to a smartphone revolution, out of the 1 billion or so subscribers of the country, 65% are known to use feature phones. The main reasons attributed to this are the lack of scope for use, and the fact that the cheapest smartphone in the country costs Rs 3,000, which may be a deterrent for the audience in the rural and Tier-III cities. This latest move ought to bring those users who are looking at even cheaper options for phones, but would like to make use of the new technologies like 4G VoLTE and voice calling, that Reliance has highlighted thus far, the most.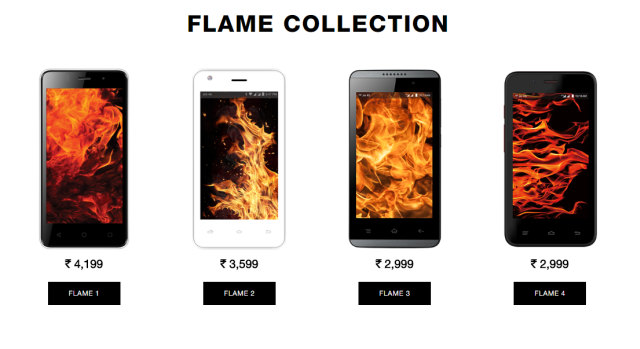 Currently, Jio's most affordable Lyf series handset costs Rs 3000.
Reliance Jio is also targeting a 100 million users in the shortest possible timeline, out of which it has gotten 25 million users on-board already, since the much published launch on September 5 this year. Their target is around 38% of what the Indian market leader, ie Bharti Airtel currently boasts of, under its wings, which has near 260 million users registered. However, with their latest moves, it is also aimed at disrupting the scenario totally, as per Navkender Singh, Senior Manager at International Data Corporation, who said "If Jio launches VoLTE feature phones at Rs 1,000, it can potentially shake up the market because the target audience in that segment may prefer to choose phones with free calling inbuilt." Reliance devices are supposed to work like smartphone, minus the touchscreen interface, and is expected to be launched in the January-March quarter.
TAGS: Reliance 4G, Reliance Jio, Feature Phones