Ubisoft Is Giving Away Far Cry 3: Blood Dragon For Free | TechTree.com
Ubisoft Is Giving Away Far Cry 3: Blood Dragon For Free
The first person shooter is free for a limited time.
As a part of its 30 year anniversary celebration, Ubisoft is giving away free digital download of Far Cry 3: Blood Dragon for PC. Released in 2013, the game is set in 2007 with retro-futuristic settings. The French gaming company claims that the title is a parody of 80s action movies. You assume the role of military cyborg Sergeant Rex "Power" Colt and your mission is to "get the girl, kill the bad guys, and save the world." Brace yourself for flashy technology and excessively powerful weapons.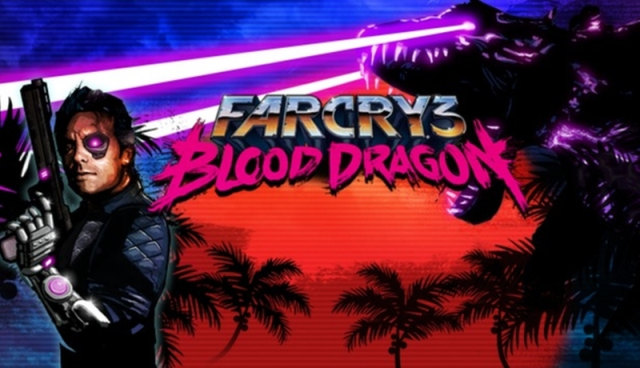 The Far Cry 3: Blood Dragon is the last offering in Ubisoft's monthly free game promotion that kicked off with Prince Of Persia: The Sands Of Time. So far, the company has distributed Beyond Good & Evil, The Crew, and Splinter Cell.
To get your copy,
head over to this link
. In order to download the game, you need to have a Ubisoft account. Sans this promotion, the Far Cry 3: Blood Dragon is available for Rs 300 on Steam.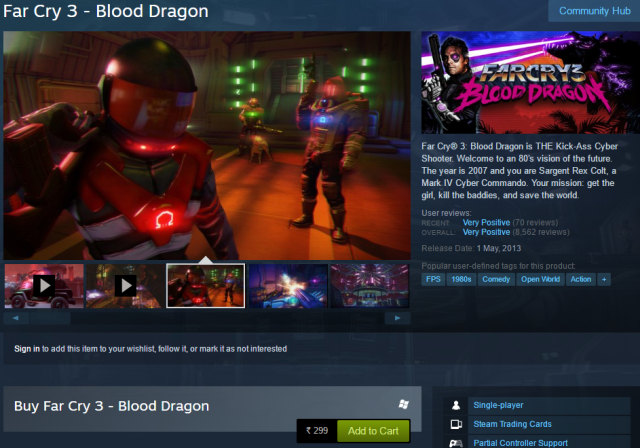 TAGS: Gaming