Facebook Marketplace Lets You Sell In The Local Community | TechTree.com
Facebook Marketplace Lets You Sell In The Local Community
This initiative was undertaken as there more than 450 million visits month, where users bought products from various groups.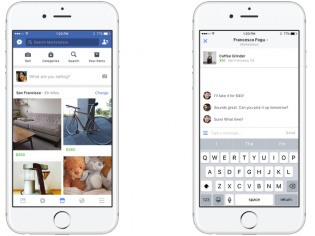 Facebook does like connecting people (everyone knows that!) but only that they seem to have made it more efficient, and fun. From individuals to families to collectors worldwide, there seems to be a large eco-system of active buyers and sellers on Facebook. Their latest endeavor is the Facebook Marketplace, which lets users buy and sell from the local communities.
Mary Ku, the Director of Product Management said on FB Newsroom, "To help people make more of these connections, today we're introducing Marketplace, a convenient destination to discover, buy and sell items with people in your community. Marketplace makes it easy to find new things you'll love, and find a new home for the things you're ready to part with. We'll continue to build new options and features to make this the best experience for people."
How to use the marketplace
To access the marketplace, users need to tap on the shop icon at the bottom of the Facebook App, and then start exploring. Through the Marketplace, one can discover items on sale nearby and to find something specific, one needs to search at the top, and filter the results by location, category, or price. Also, users can browse what's available in a variety of categories such as Household, Electronics and Apparel.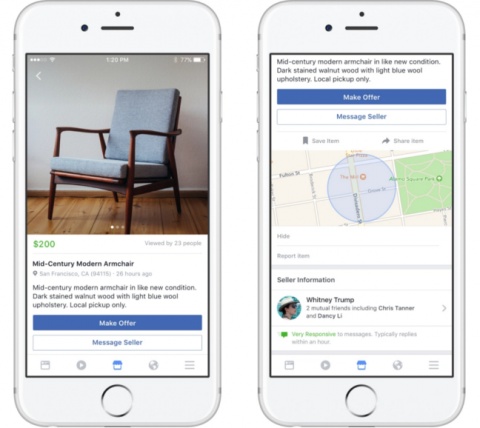 There is the built-in location tool to adjust the region users are looking in, or switch to a different city altogether. On finding something interesting, users need to tap on the image, to see more details from the seller, including a product description, the name and profile photo of the seller, and their general location. One can also save the item to find it later reference. However, once personally contacted, one can send a direct message, and carry on from there with offers, and any other details concerned. However, it is important to note that Facebook will not be responsible for delivery of the product.
For posting items on the marketplace:
Selling an item in Marketplace is just as easy as browsing for one.
- Take a photo of your item, or add it from your camera roll
- Enter a product name, description and price
- Confirm your location and select a category
- Post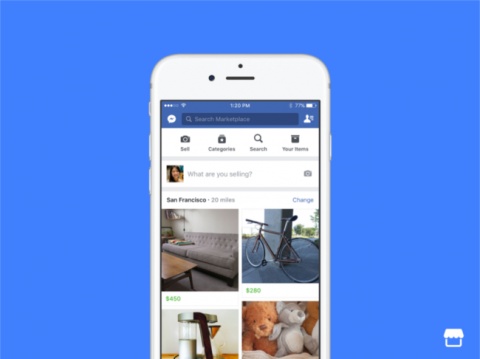 Now anyone looking in the local area can find the item and message directly if they want to buy it. One can also choose to post to Marketplace, and a specific buy and sell group at the same time.To keep track of all the current and past transactions in Marketplace, visit the 'Your Items' section. There, you can view the saved items, products posted for sale, and all messages with people.
Currently Facebook Marketplace will be available to any user over 18 years old on the UK, New Zealand, US, and Australia, on the mobile app of Facebook, on both Android and Apple phones. Mary Ku has mentioned that more number of countries will be added to the list, and a desktop version will be reached out soon.
TAGS: Facebook, Online Store