The GoPro Hero5 4K Action Cameras Aren't Afraid To Take A Dive | TechTree.com
The GoPro Hero5 4K Action Cameras Aren't Afraid To Take A Dive
The Hero5 Black and Hero5 Session are priced at $400 and $300 respectively.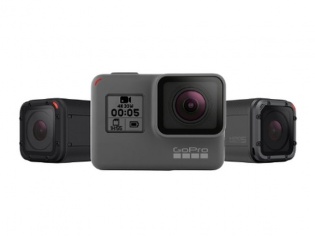 Along with its fancy foldable drone, GoPro has unveiled two new action cameras. Dubbed as Hero5 Session and Hero5 Black, these two are 4K cameras that can withstand water. These cameras can auto-upload photos and videos to GoPro Plus cloud service that enables you to access, edit, and share GoPro content from phone, tablet, or computer.

According to the company, the Hero5 Black is the best GoPro ever. It can record 4K videos at 30 frames per second. The camera can also snap 12-megapixel stills. It is waterproof and can work fine under 10 meters. The gadget is compatible with existing GoPro mounts, including Karma drone. The camera is backed by electronic video stabilisation. It can record stereo audio using a multiple mic setup. it can also keep track of locations thanks to the onboard GPS (Global Positioning System). The Hero5 Black offers a simple 1-Button control and also supports voice control. It packs-in a 2-inch touchscreen for basic controls and notifications. The GoPro Hero5 will be available in the US from October 2nd. In the home country, it is priced at $400 (approx Rs 27,000). As of this writing, there's no word on its International release.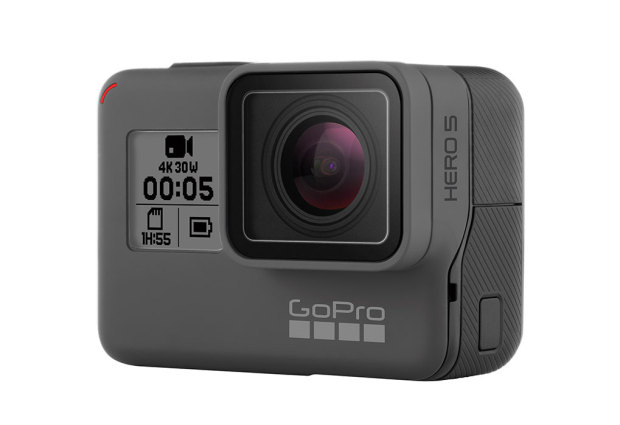 The Hero5 Session is a relatively affordable action camera that costs $100 less than the Hero5 Black. It can record 4K videos at 30 fps. Can snap images at 10-megapixel. Much like the Hero5 Black, it can work 10 meters under water and is compatible compatible with existing GoPro mounts. To deliver smooth videos, the camera uses electronic video stabilisation technology. Compared to the Hero5 Black, you're missing out on a screen here. The GoPro Hero5 Session will hit the stores on October 2nd. The gadget is pegged at $300 (approx Rs 20,000), but the company hasn't shared its plan to launch it outside the US.