GoPro Releases Karma Drone To Make Its Action Cameras Airborne | TechTree.com
GoPro Releases Karma Drone To Make Its Action Cameras Airborne
The American brand's first drone is priced at $800.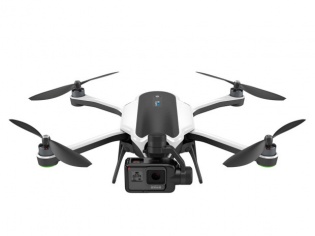 Action camera brand Go Pro has entered the new product category. The American company has announced a drone camera rig called the Karma. Besides making money, the idea behind it was to deliver a drone that works perfectly with GoPro action cameras.

GoPro claims that the foldable drone is compact enough to easily fit in a backpack. The controller is cleverly design to mimic a gaming joystick, to reduce the learning curve. What's more, the controller is integrated with touch display, which means that you don't have to rely on a separate phone or tablet to check out the feed coming from the camera. To achieve smooth videos, the Karma is fitted with 3-axis camera stabilizer. Looks like it is going to be a must have accessory for enthusiasts and smaller studios. Many YouTube sensations such as Taher Shah have been using a lot of aerial shots in their videos. Take for instance, his recent video Angel (click at your own risk).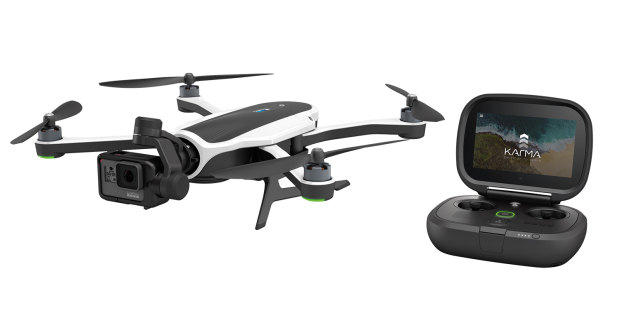 The GoPro Karma will hit the American stores on October 23rd. Its basic version sans camera is priced at $800 (approx Rs 53,500). A bundle including a Hero5 Session camera is priced at $1000 (approx Rs 67,000), while the HERO5 Black will set you back for $1100 (roughly Rs 73,700).