Leica's Sofort Instant Camera Offers More Nostalgia Than Features | TechTree.com
Leica's Sofort Instant Camera Offers More Nostalgia Than Features
The retro camera requires exposure films to capture the moment.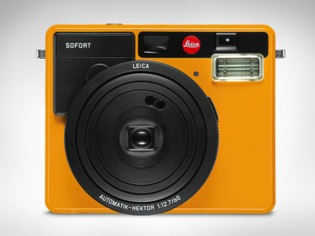 German brand Leica with a history of over century, has unveiled a latest camera. Dubbed as Sofort, the snapper offers more nostalgia than features. It takes you back to the good-old days when people loaded films instead of memory cards.

Depending on how far you want to turn back the time, Leica offers monochrome and colour films to choose from. In terms of aesthetics, Leica has aptly chosen retro colours including mint and orange. The design is minimal, save for the distinct lens. The instant camera comes with modes such as Auto, Macro, Party and People, Sport and Action, Double Exposure, and Selfie. To ensure best results every time, the camera automatically adapts parameters such as the exposure time and aperture to the mode the user selects. Much like yesteryear's cameras, the Sofort comes with an optical viewfinder.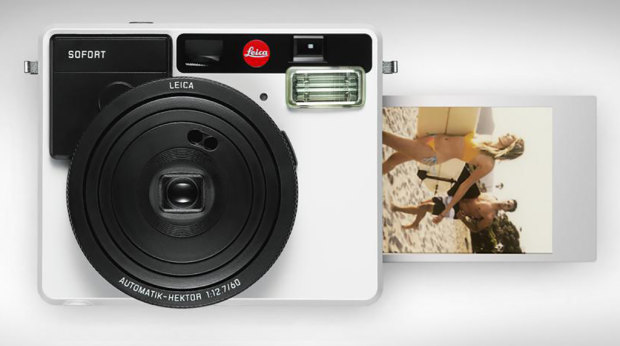 The Leica Sofort is expected to hit the stores in November. In the US, it is expected to be priced at $300, which roughly translates to Rs 20,000. A pack of 10 exposure colour or monochrome films is expected to cost somewhere between $10 to $20.

Technical Specifications:
Aperture / Focal length: 60mm f/12.7 (34mm in 35mm equiv)
Focusing Area: Standard: 0,6m - 3m 3 Focus Steps: 0,3-0,6m (Macro) / 0,6 m - 3m (Standard)
Shutter Speed: 1/8 - 1/400 sec (Mechanical shutter)
Viewfinder: Optical real image viewfinder 0,37x with target spot and parallax compensation
Mode Dial: Automatic, Selfie, People and Party, Action and Sport, Bulb, Macro, Self-Timer
Exposure: Time automatic / -0,7 EV / 0,0 EV / +0,7 EV
Light Metering: Automatic exposure control LV 5.0 - LV 15.5 (ISO 800)
ISO Sensitivity: ISO 800 Instax film
Self-Timer: 2 sec / 10 sec
Power: Li-ion battery pack (3.7V, 740mAh, 2.6 Wh) (included) Battery Life (Approx.): 100 pictures