Apple iOS 10 Gets Lukewarm Response From Users | TechTree.com
Apple iOS 10 Gets Lukewarm Response From Users
Though iOS 10 brings numerous performance enhancements, it has been getting negative response due to some technical issues.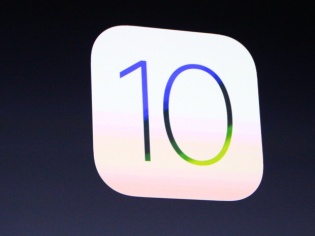 Apple just rolled out the iOS 10, but it seems it has not started on the smoothest of starts. The OS targeted at iPhones, iPads, and the 6th generation of iPod touch, does bring in numerous enhancements. However, due to technical issues and hick-ups during the download stages, have already started getting it negative feedback from users who have started venting their frustrations online. Apple, on its part has assured everyone that the issues will be sorted out soon, but the start for iOS 10 has certainly been buggy.
It has been only a day or so since the release, but the number of complaints seem be to be increasing. Most of them have been regarding the iOS 10 making devices unresponsive after the download of the new OS, or simply been 'bricking' them, while the others have been regarding the interface of the new OS. A part of the feedback is obviously trolling as well, as some users on social media tend to be.
A lot of the changes can be seen on the new emoticons which have gotten better 3D looking enhancements, and the notifications which seem to appear to be on a more placard like format, and divided in 2 sections; one with the controls and settings, and on the left swipe, there are the multimedia app control shortcuts.
The iMessage app has new tweaks, including the easy sharing capability of stickers, animations, and GIFs. The dial pad also has seen some changes with a new look, just like the Phonebook app. The clock, on the other hand has a black interface, and has a new bedtime feature assisting one in adopting healthy sleeping habits.
In terms of the devices which are compatible with the new iOS 10, the list includes iOS 10 is compatible with iPhone SE, iPhone 5, iPhone 5s, iPhone 5c, iPhone 6, iPhone 6s, iPhone 6 Plus, iPhone 6s Plus and the new iPhone 7 and iPhone 7 Plus. In terms of the iPads, iOS 10 goes with iPad Pro and iPad Pro 9.7-inch, apart from the iPad Air 2, iPad Air, iPad 4th generation, iPad mini 4, iPad mini 3 and iPad mini 2.
TAGS: Apple, Apple iOS 10, iPad, iPod